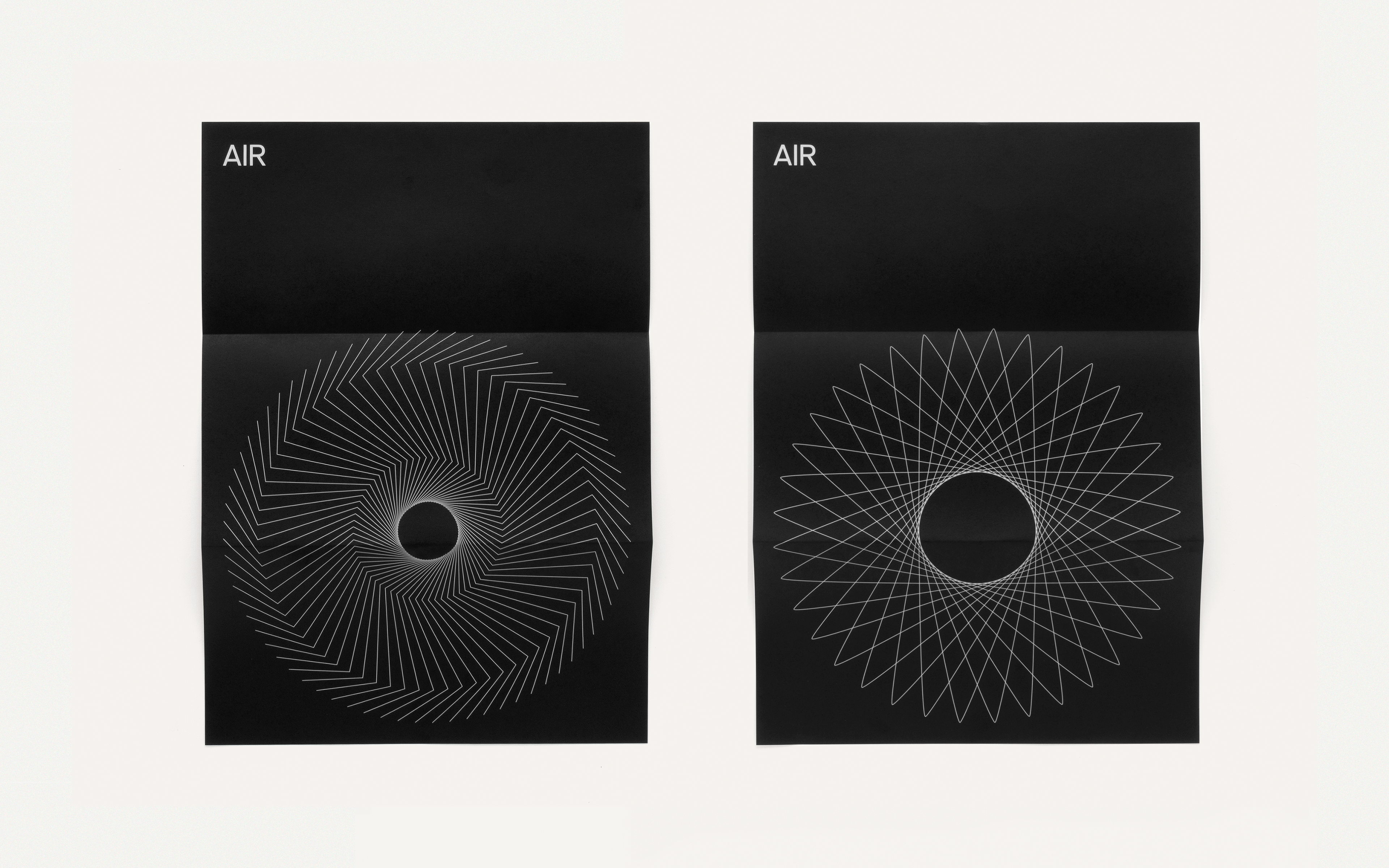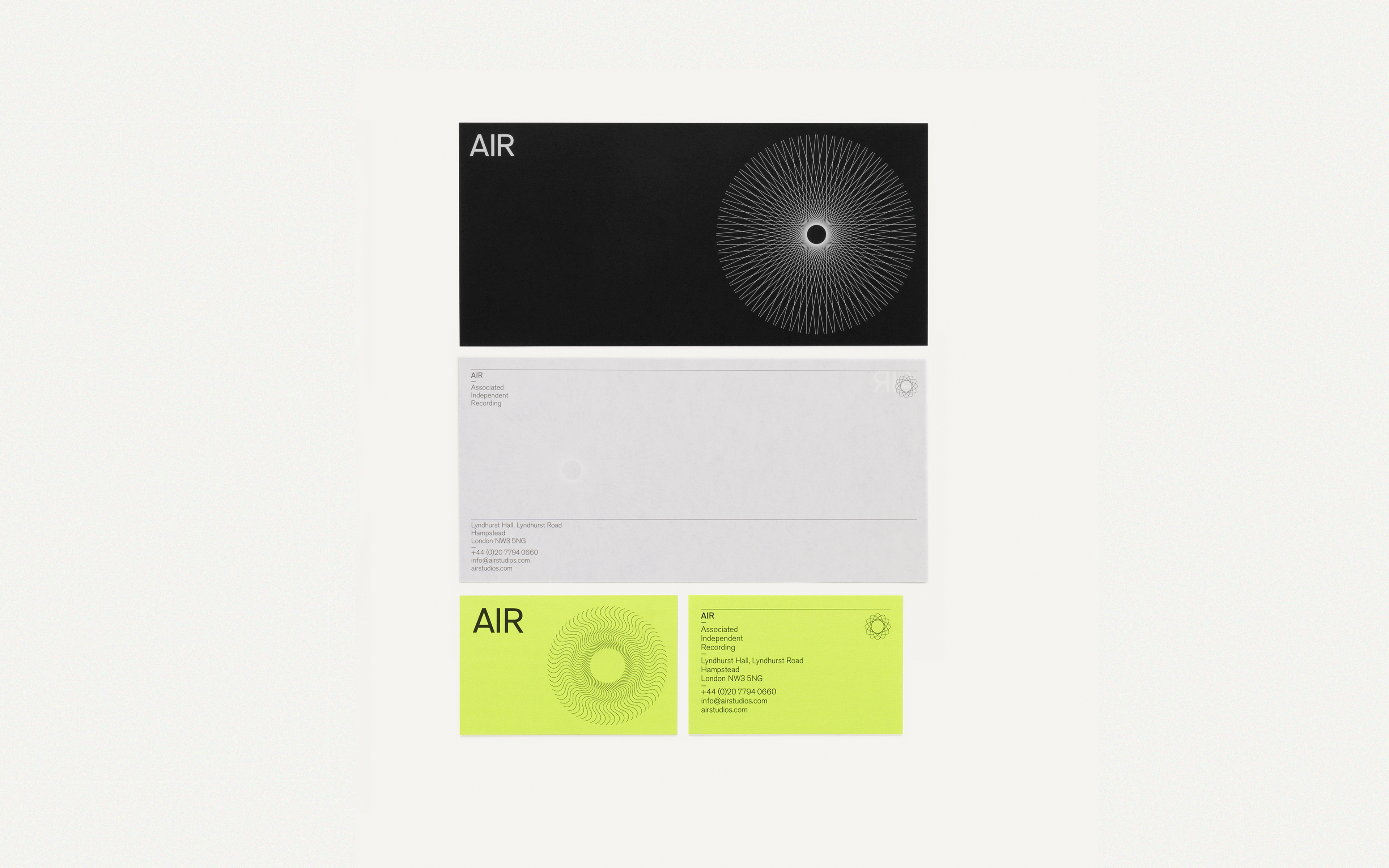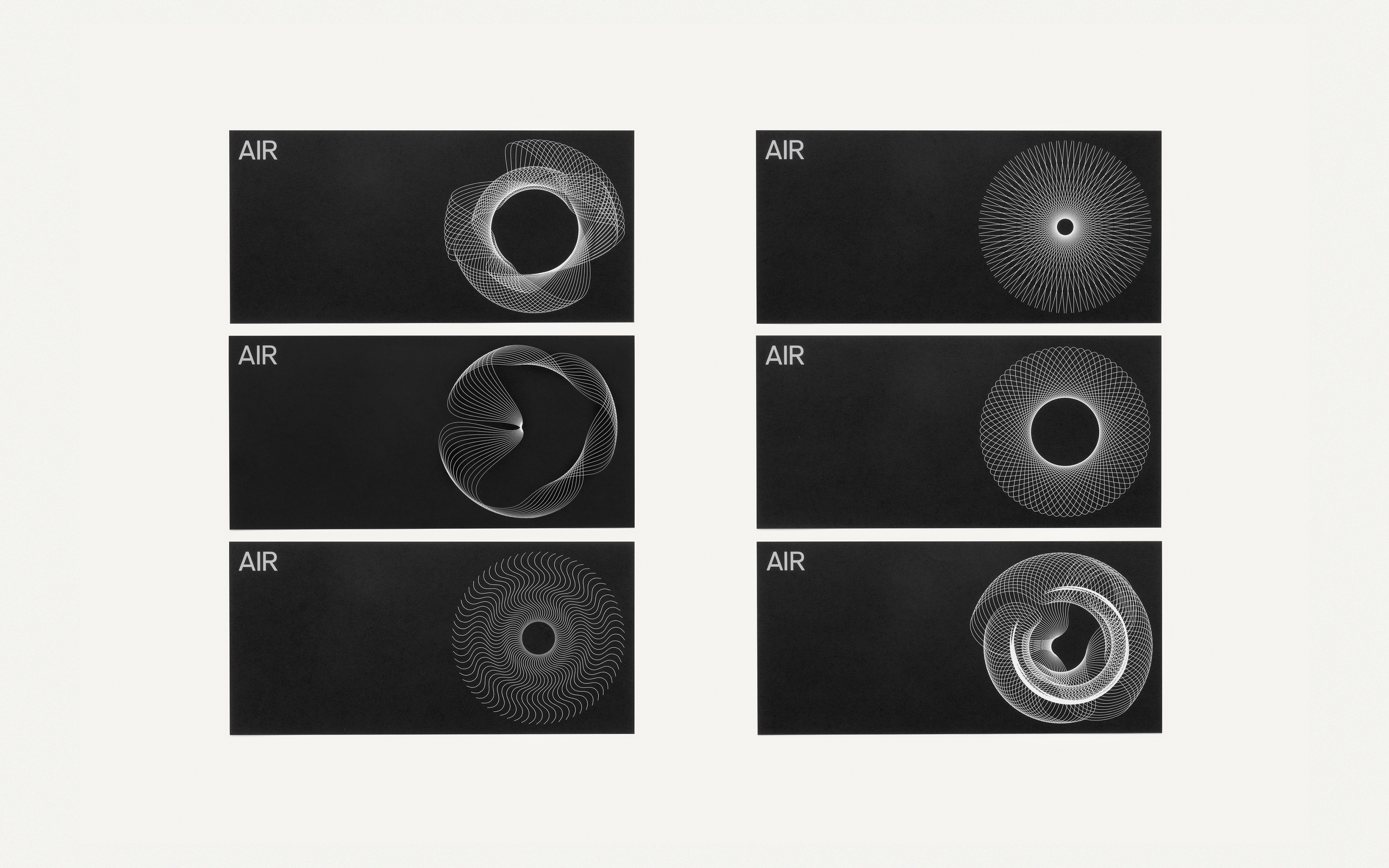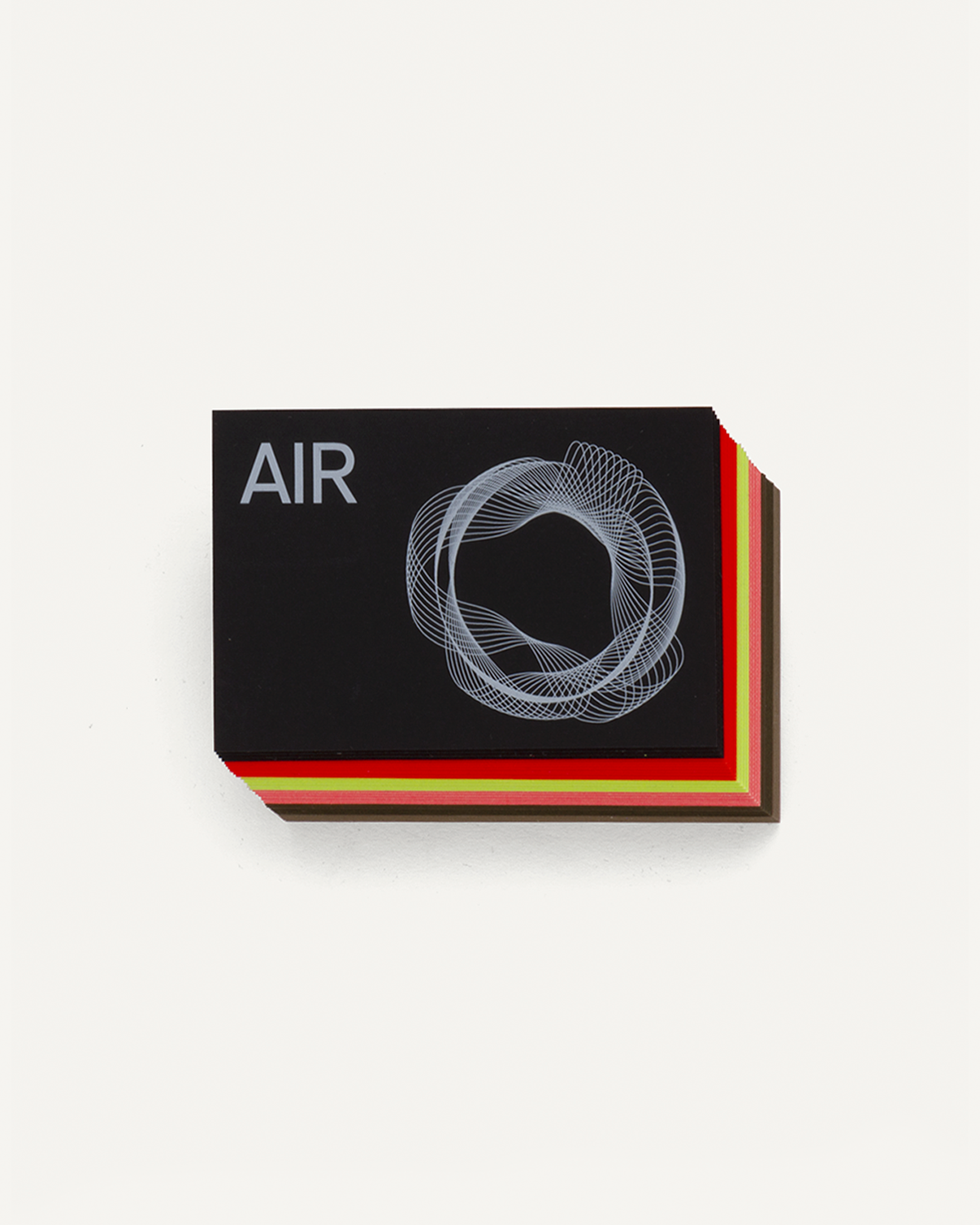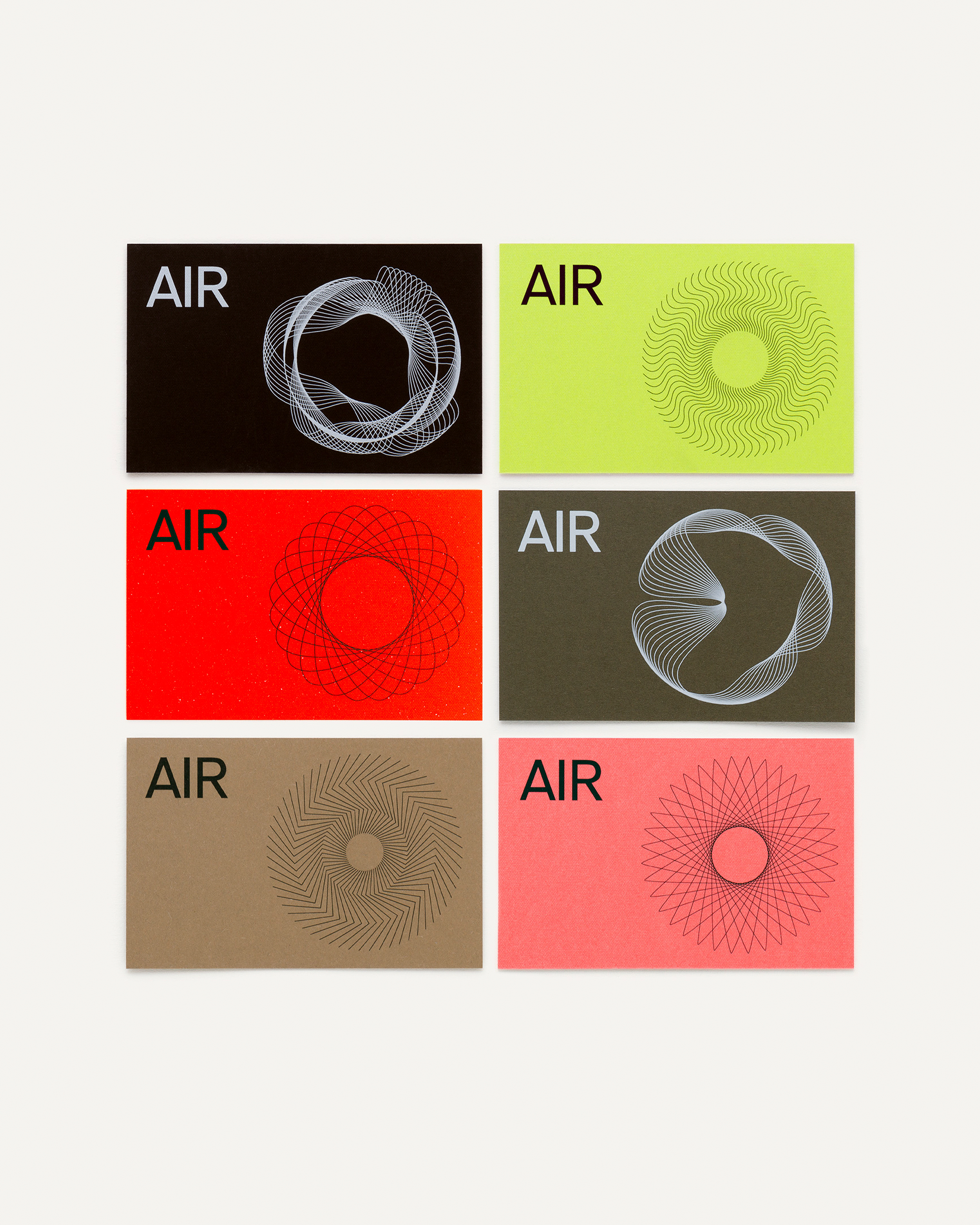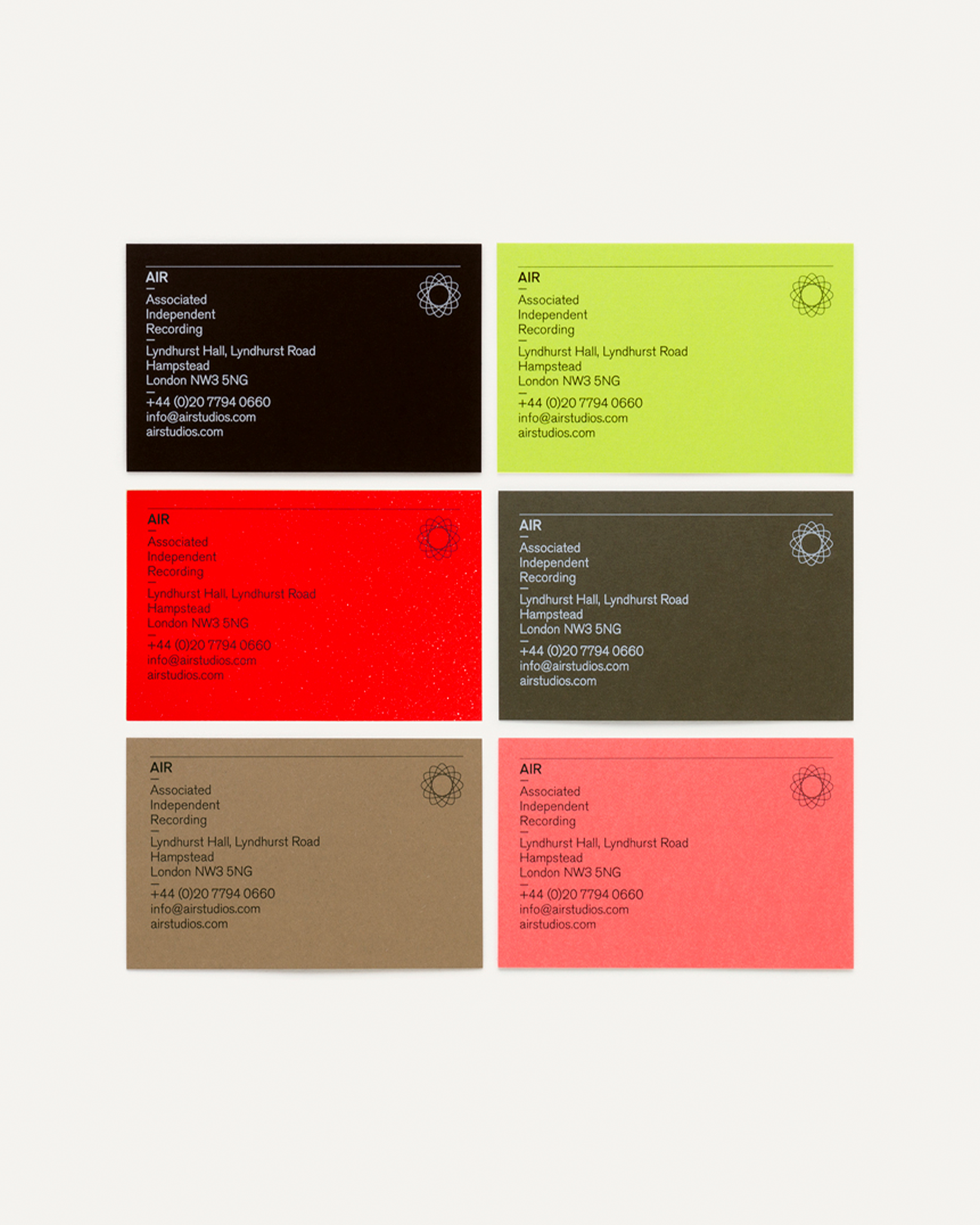 Founded in 1965 by the legendary Beatles producer Sir George Martin, AIR Studios (Associated Independent Recording) is the home of state-of-the-art recording, mixing and mastering studios. AIR hosts a community of world-class talent in the fields of sound engineering and music production, while their management division offers representation for a stylistically diverse roster of film and TV score producers, engineers and mixers. 

Music is very important to us: it is played constantly in the studio and soundtracks our creative process, while the origins of SPIN can be traced back to designing record sleeves. Our identity for AIR taps into the qualities of music to encapsulate both their history and their contemporary relevance. 
Their new mark takes on a fluid, spirograph-esque circular form — evoking both soundwaves and the spinning of a record — that gives the identity a futuristic edge. This expands into an expressive, flexible graphic language that evokes the plasticity of musical form and the endless possibilities of sound, highlighted especially through animations, while the identity's precision speaks to the technical excellence of AIR's offering and enables it to perform well in the digital world. A sophisticated colour palette mixes nuanced shades of grey, brown and black with bursts of colour — acid green, bright red, soft pink — and works in concert with a clear and refined use of typography.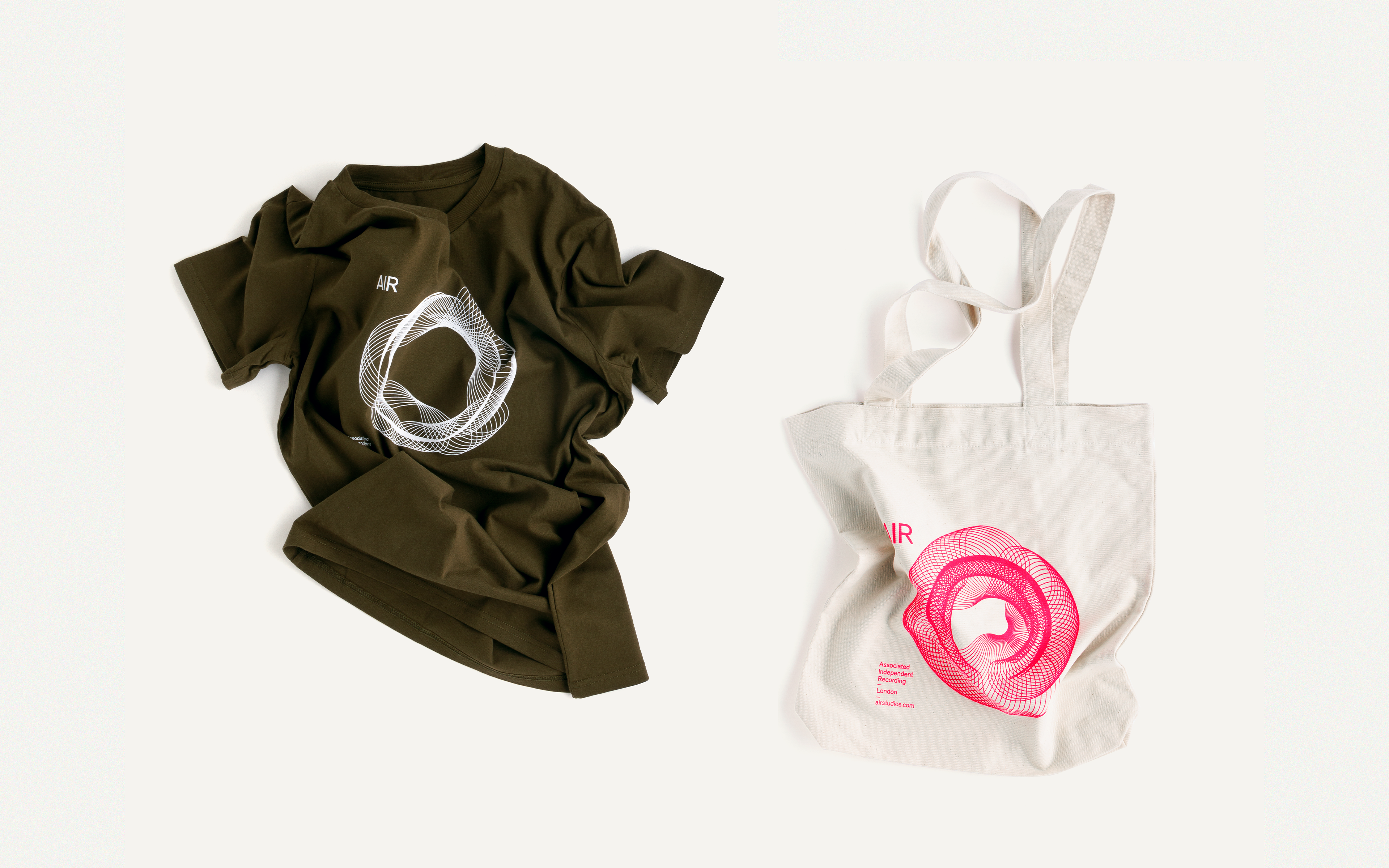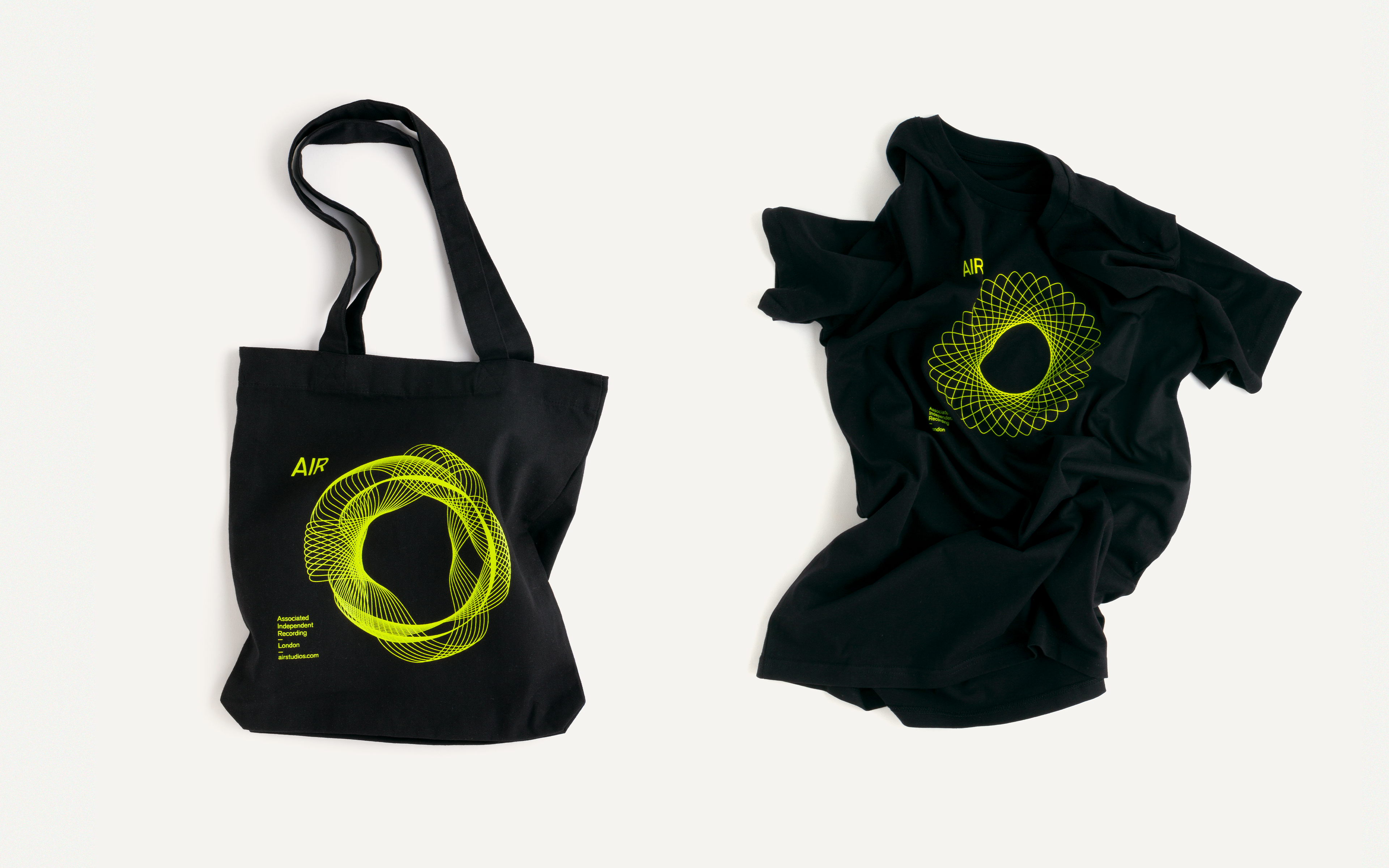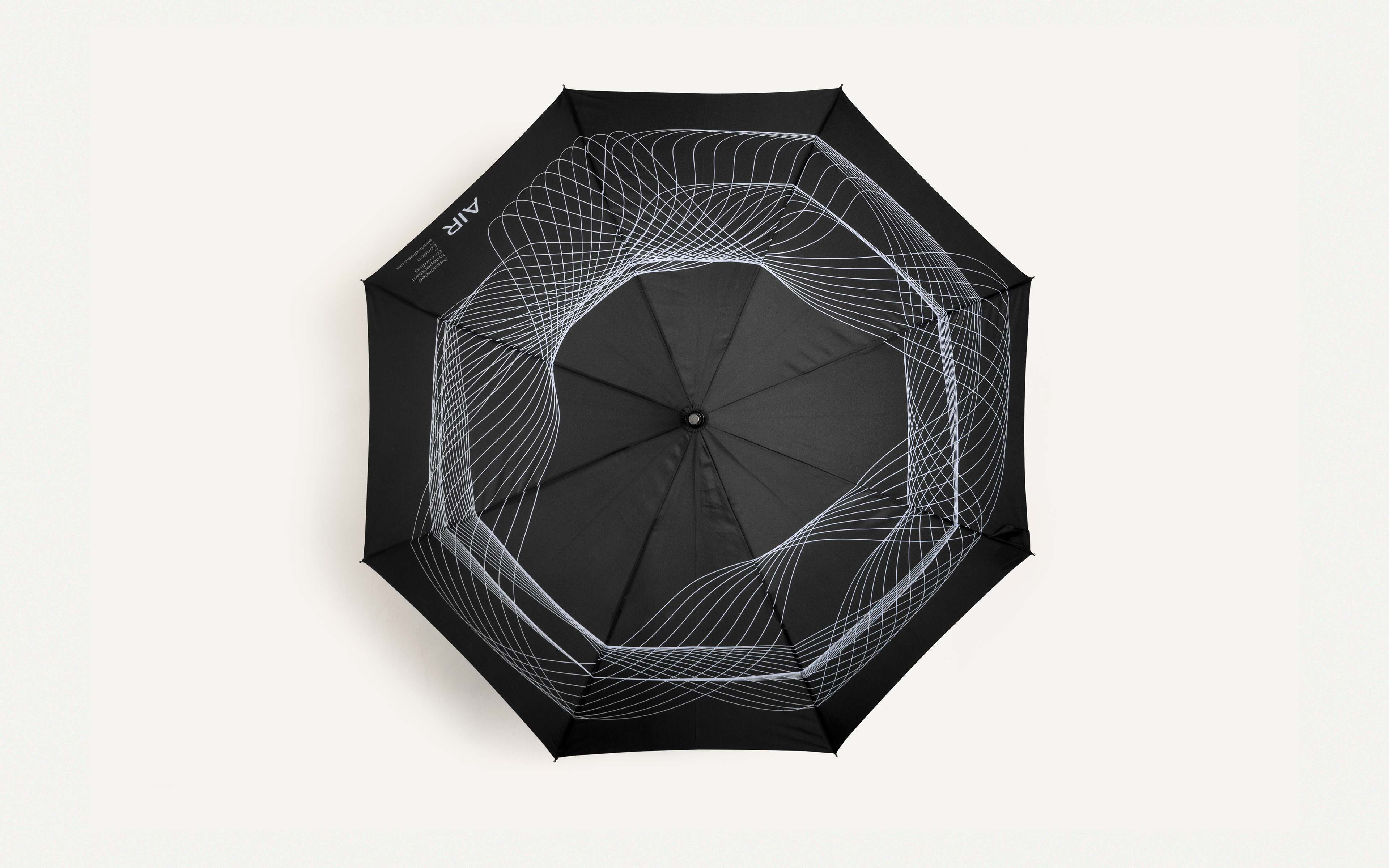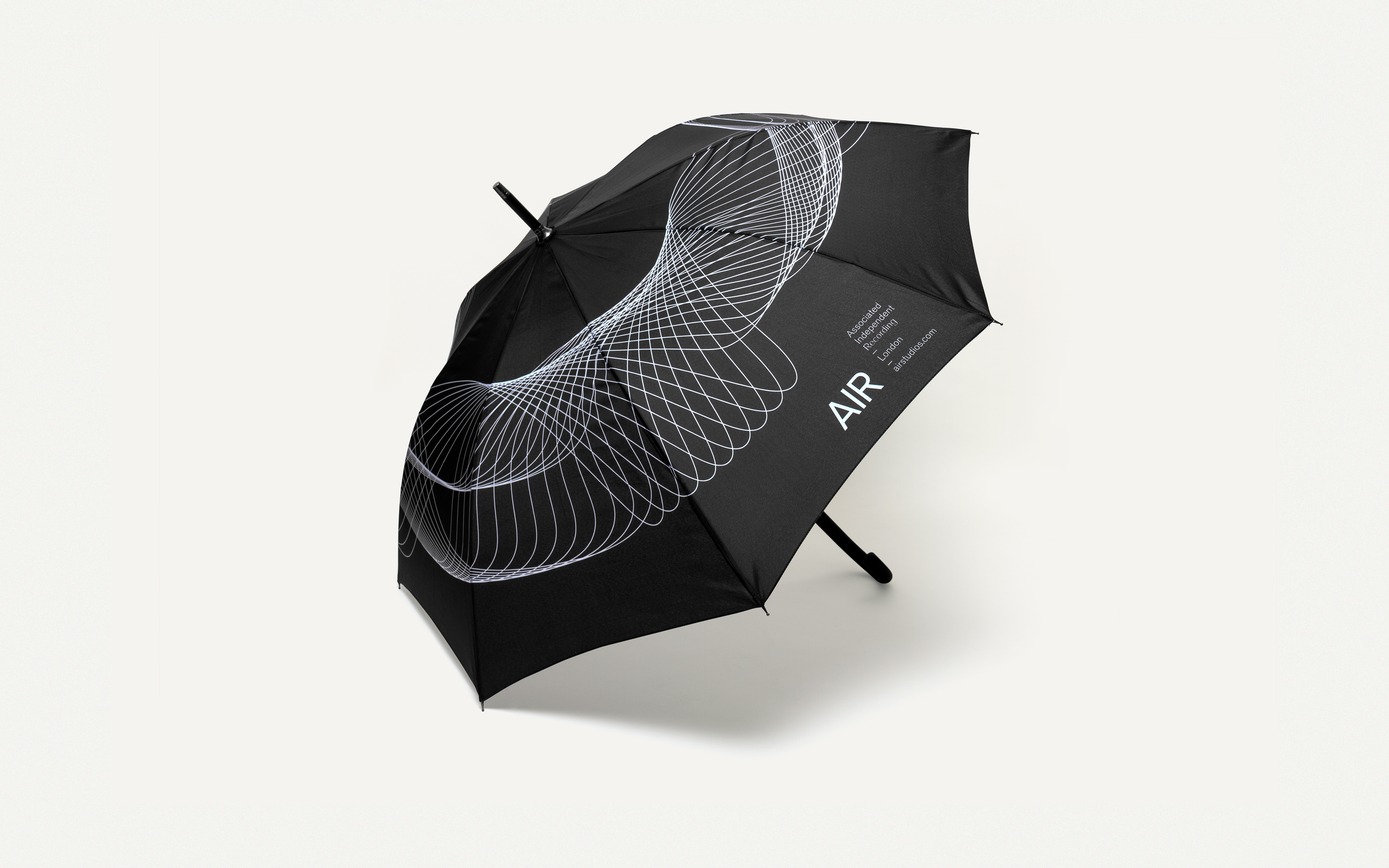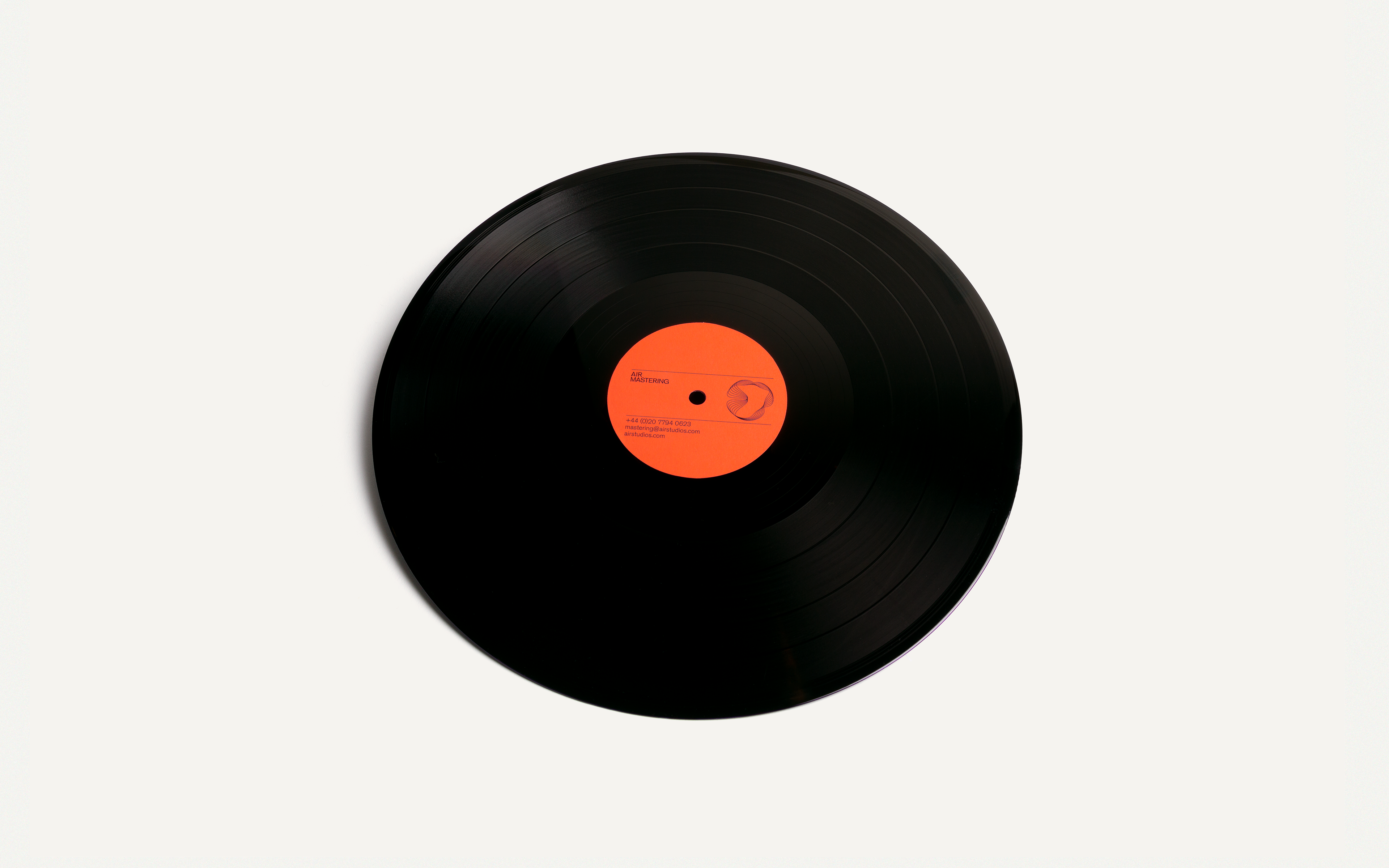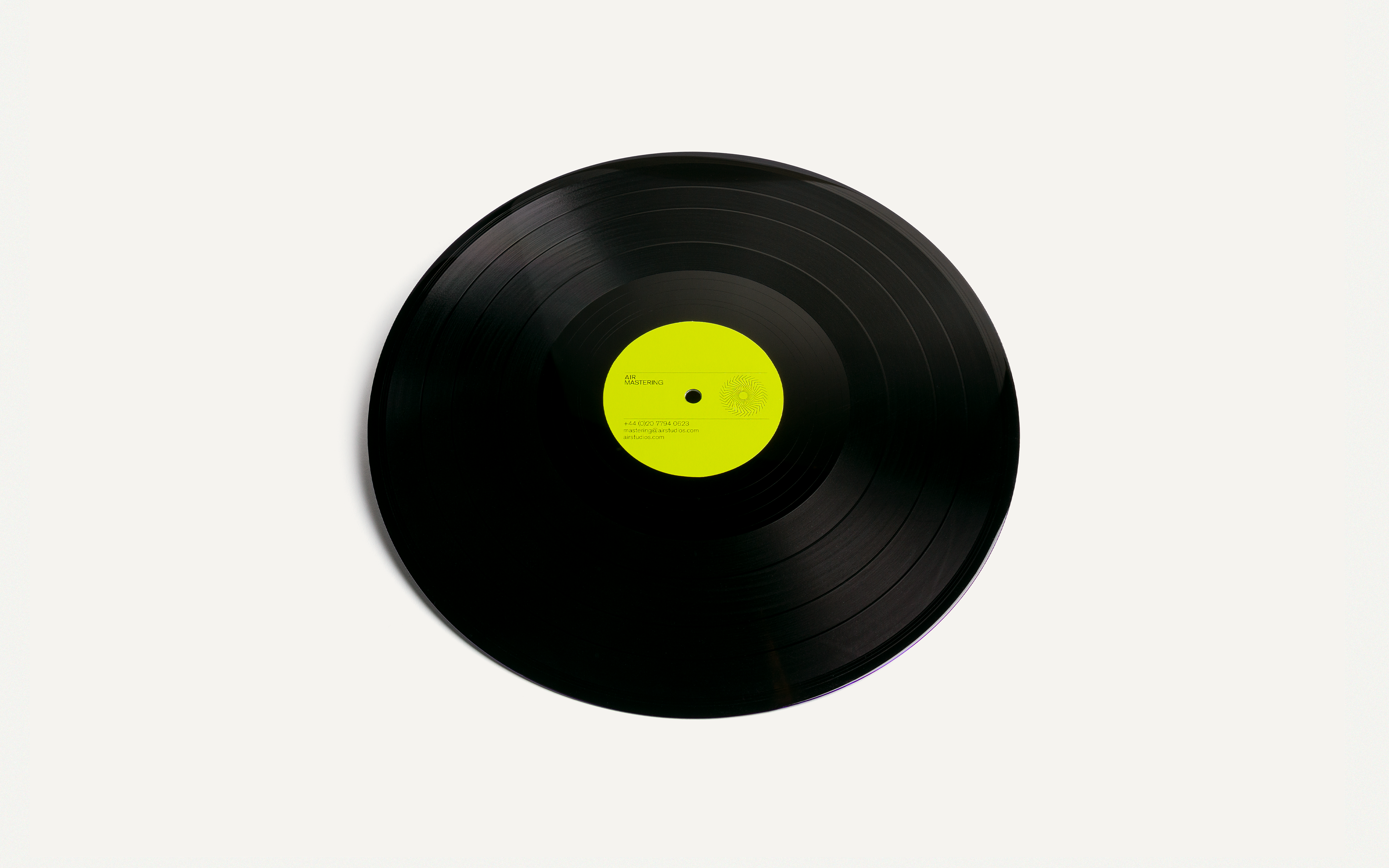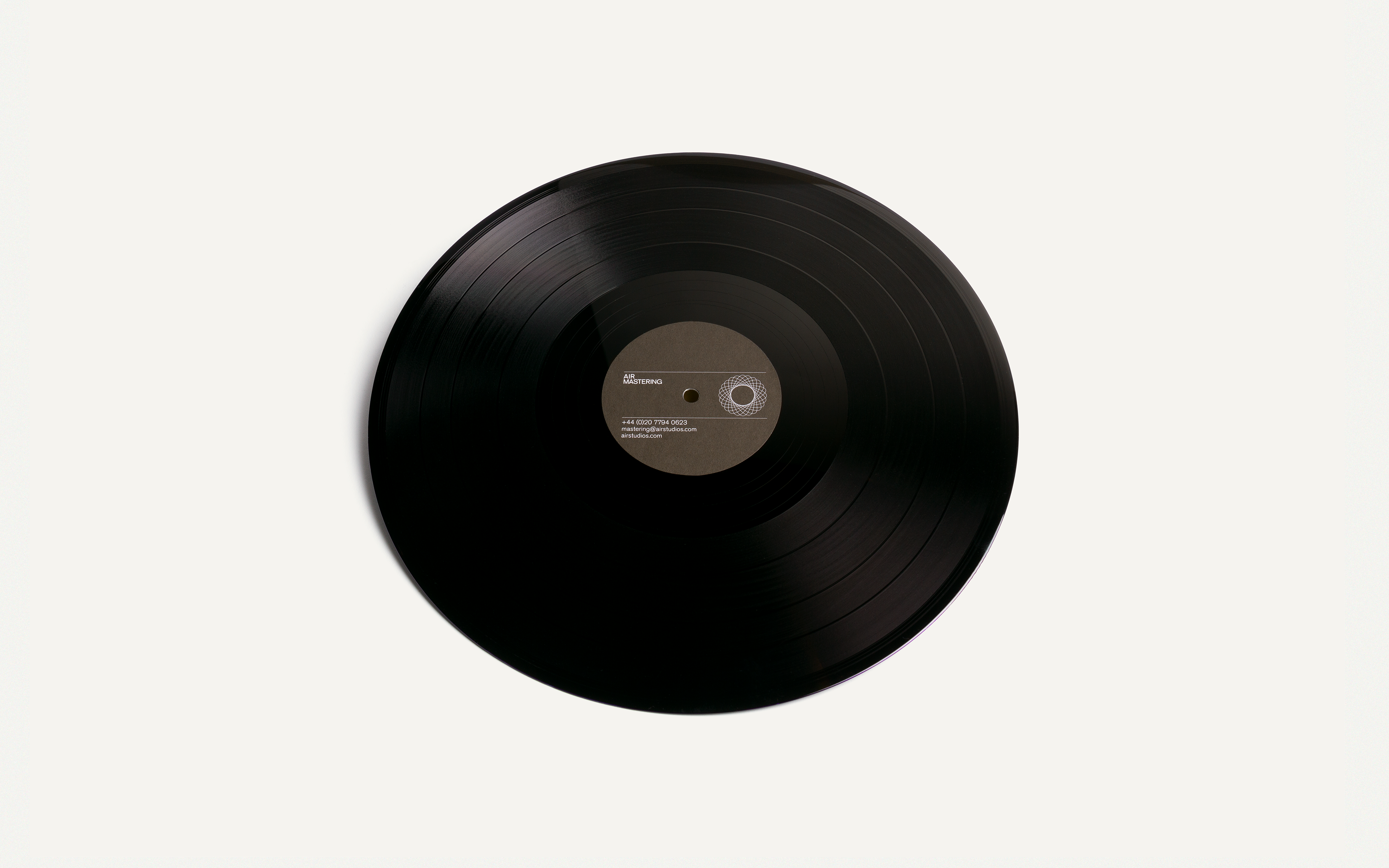 So much of what we hear in recorded music is not a spontaneous act of human creativity or genius, but a meticulously engineered studio effect. AIR has now been around for well over half a century, and during that time has hosted some of the finest musical achievements on record: Roxy Music's run from For Your Pleasure to Siren, the Sex Pistols' Never Mind the Bollocks, Kate Bush's otherworldly Wuthering Heights… it's not a stretch to say that you could tell the story of modern popular music through AIR and its associated acts. 

Previously a church, AIR's main studio in north-west London's historic Lyndhurst Hall has a unique acoustic quality that stems from its hexagonal structure and the fact that it was designed for congregational singing. The Lyndhurst studio is one of the world's largest recording rooms and one of only a handful of studios with full orchestral recording capabilities — recently used by Floating Points, Pharaoh Sanders and the London Symphony Orchestra for their collaboration Promises. In recent years, AIR has also delivered acclaimed scores for films like Phantom Thread, The Grand Budapest Hotel, Atonement, Interstellar, Casino Royale, Love Actually and Harry Potter and the Philosopher's Stone, plus TV shows including Black Mirror, Sherlock and Doctor Who.