Founded in 1979, ALRA (the Academy of Live and Recorded Arts) was the first drama school to offer training encompassing all dramatic media: live theatre, television, film and radio. They operate both a North campus in Manchester and a South campus in London; in both locations, their student-centred offering includes comprehensive tuition, individual support and connections within a fiercely competitive industry.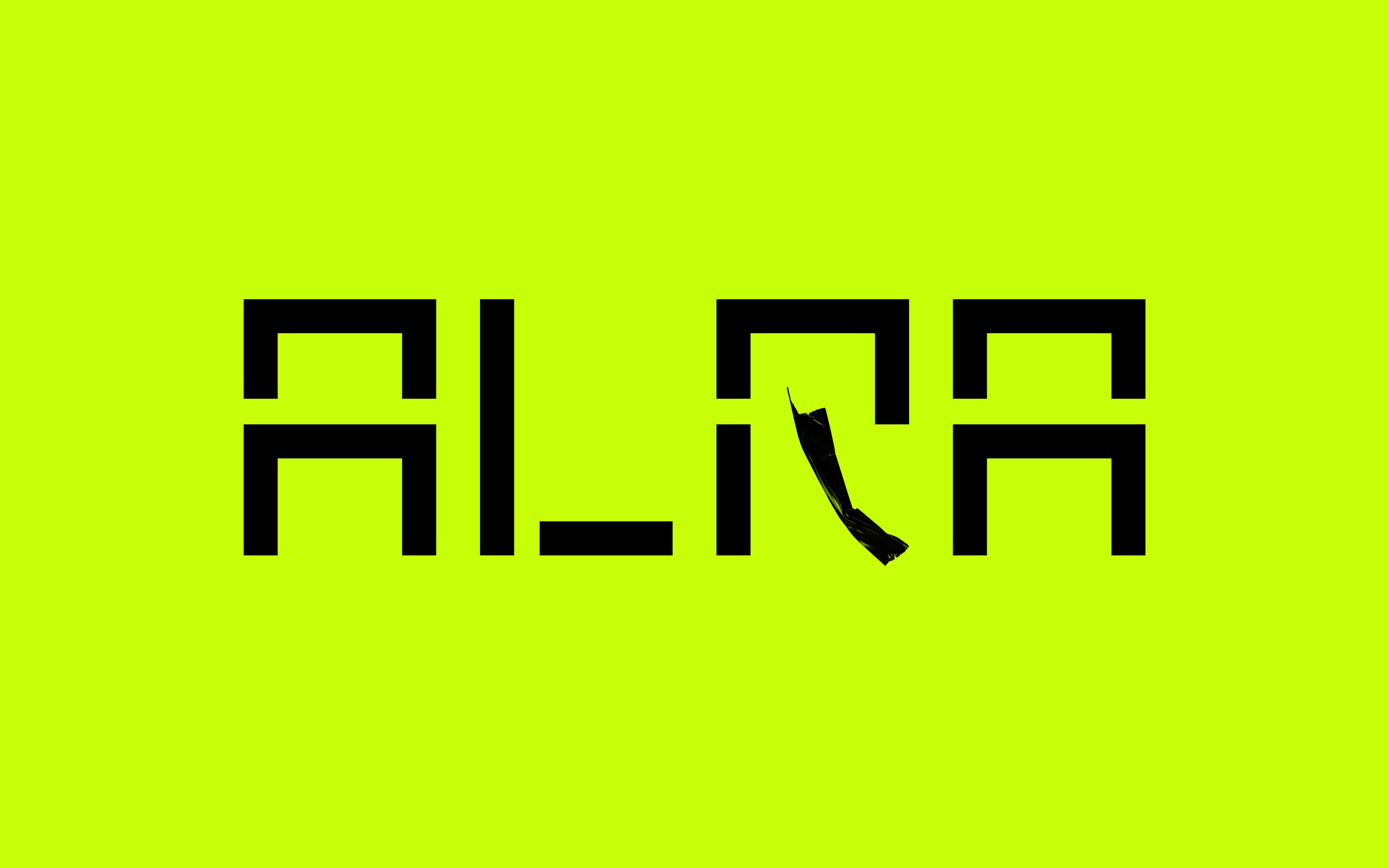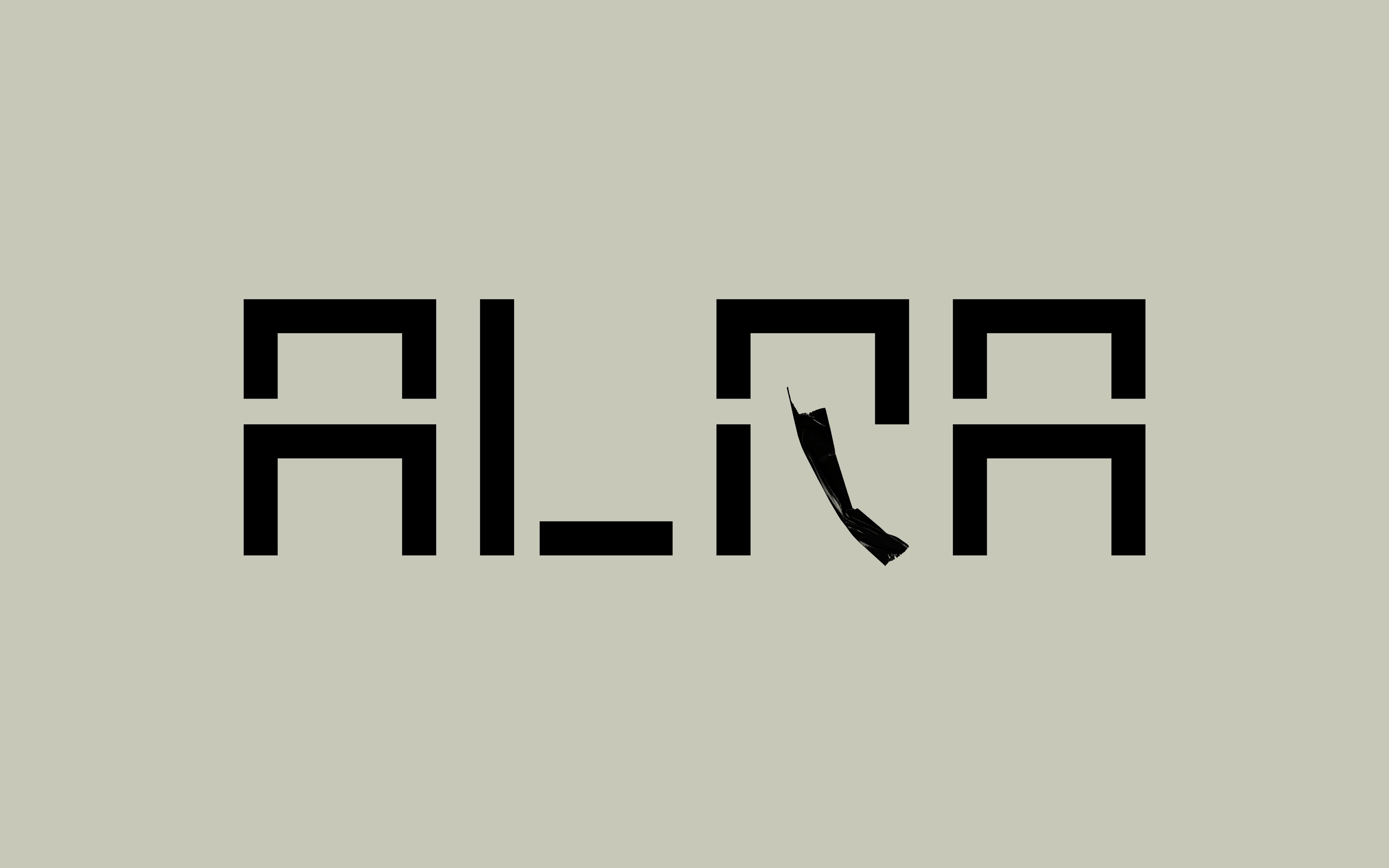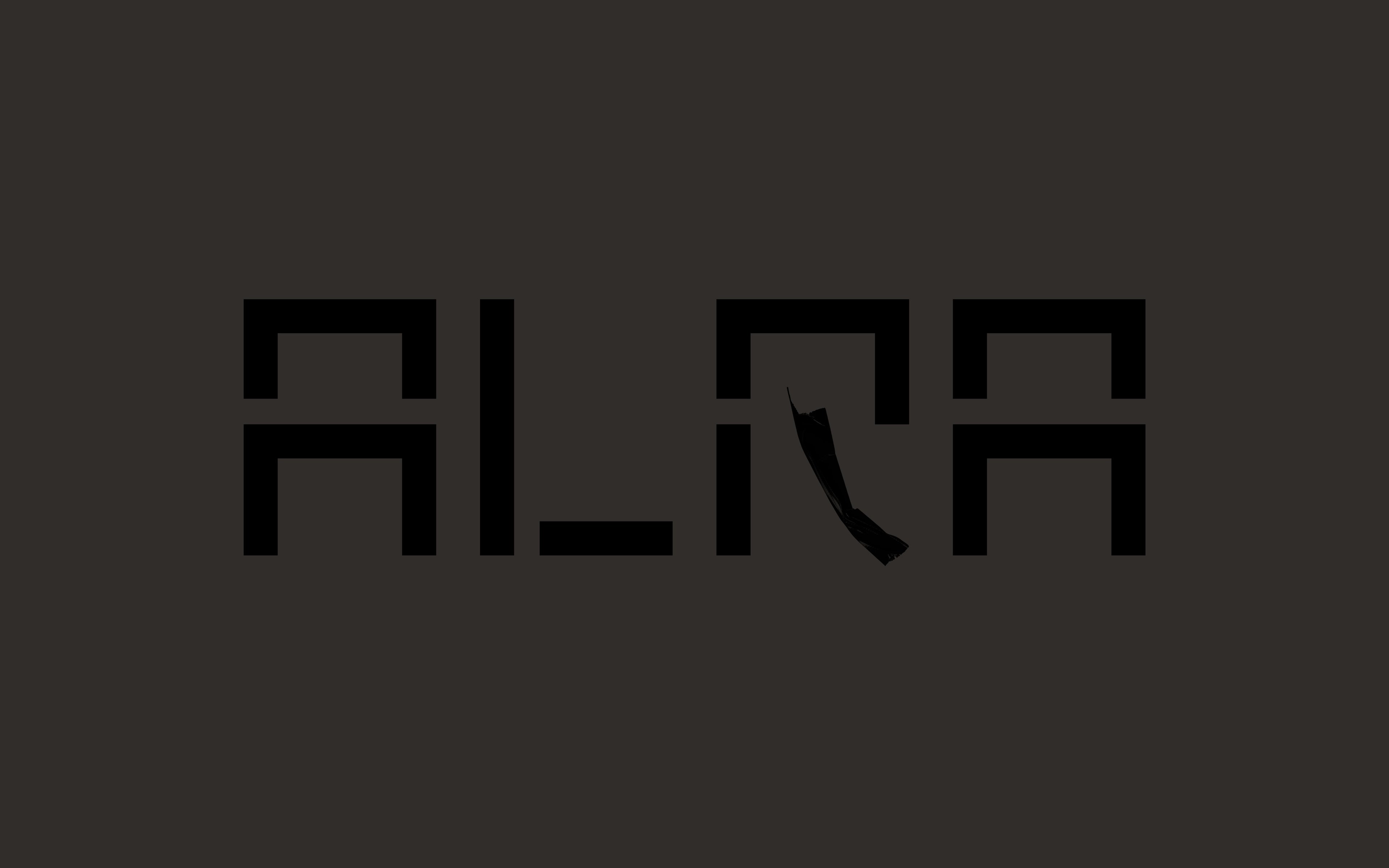 Going behind the scenes and into the heart of the drama school setting, the concept for the identity comes from floor tape, used to indicate actors' positions on the stage during rehearsals. We developed this into an original typeface with a strong graphic element to build a visual language around, highlighting the school's creativity. A utilitarian secondary typeface, meanwhile, is contrasted with an eye-catching acid green colour scheme.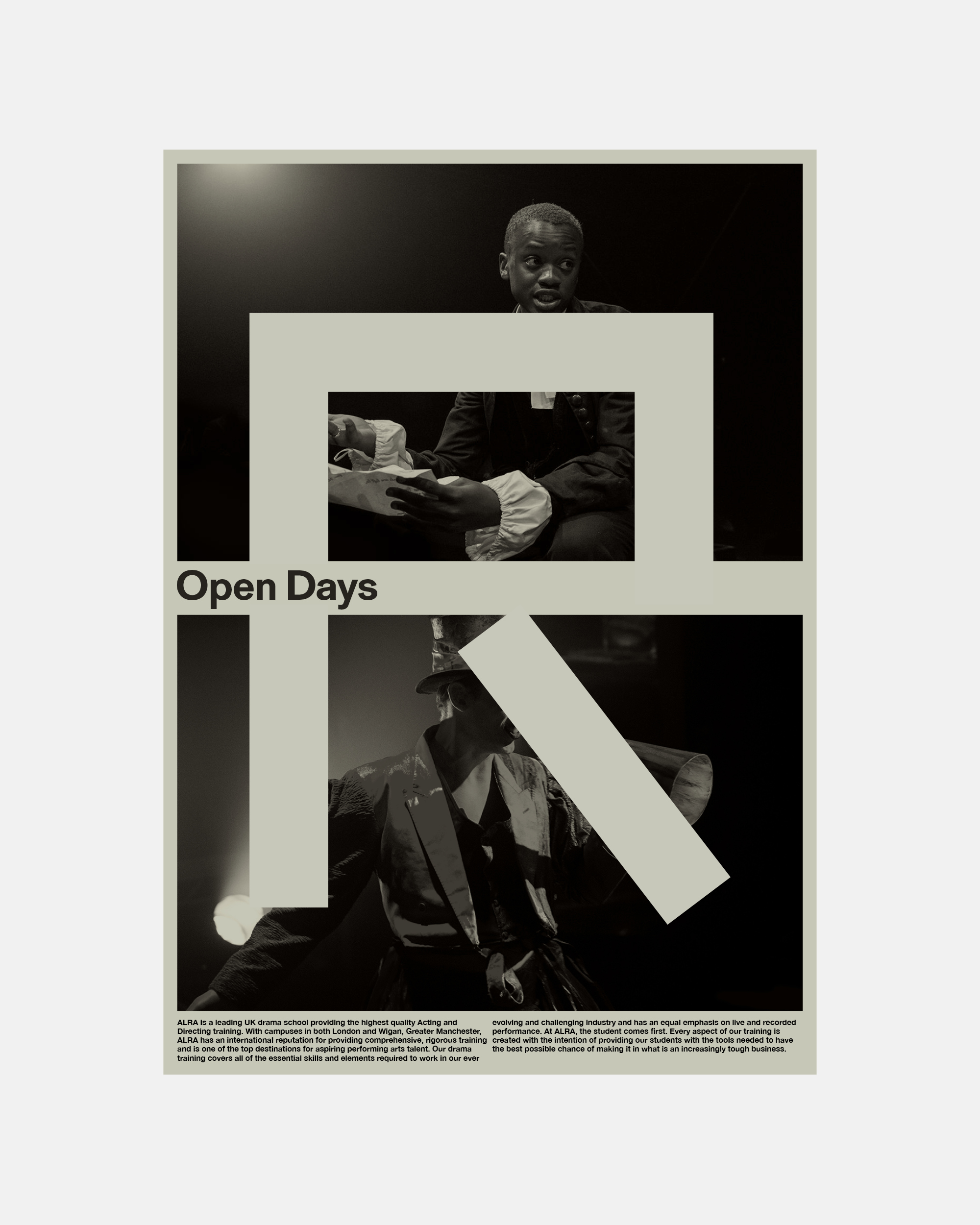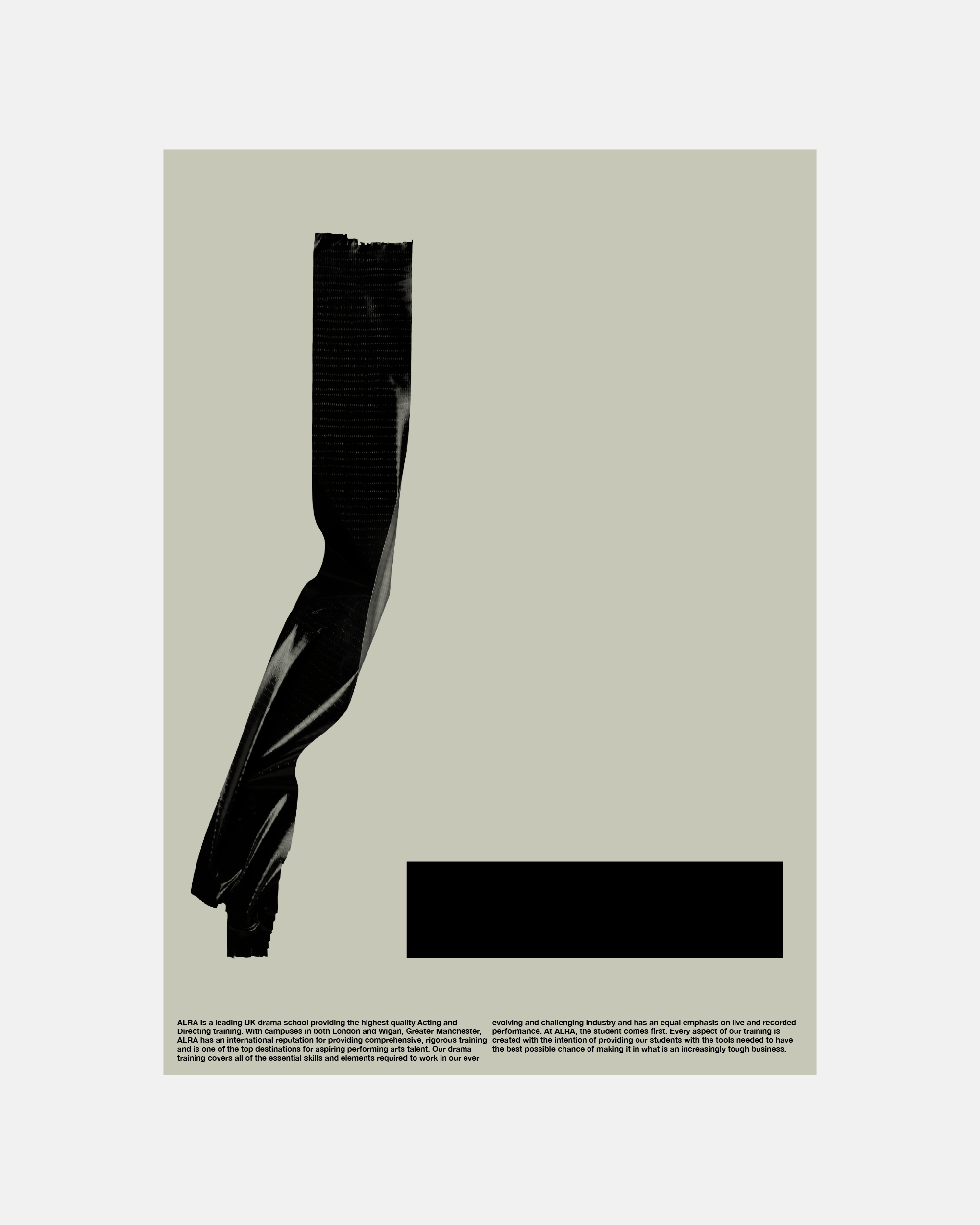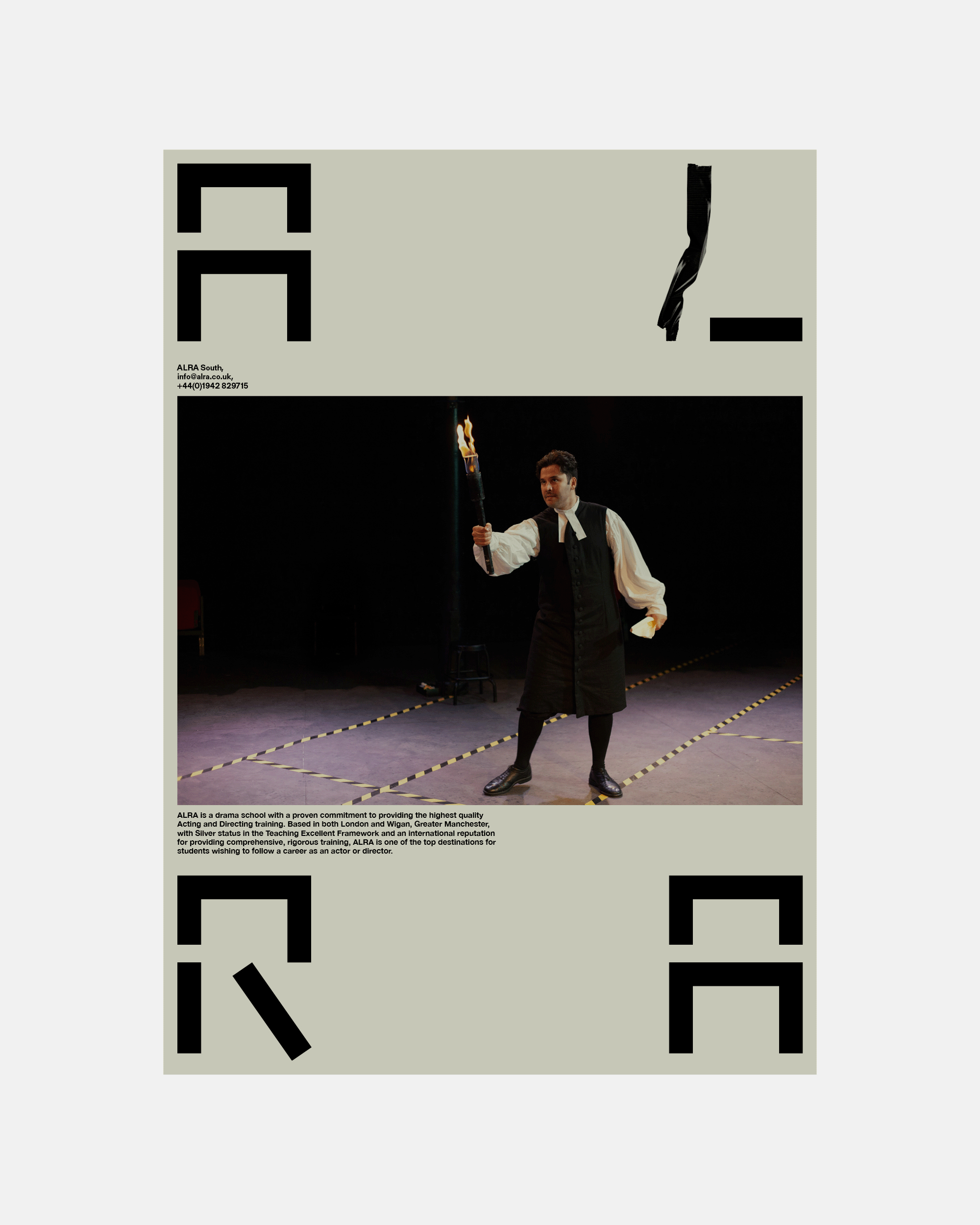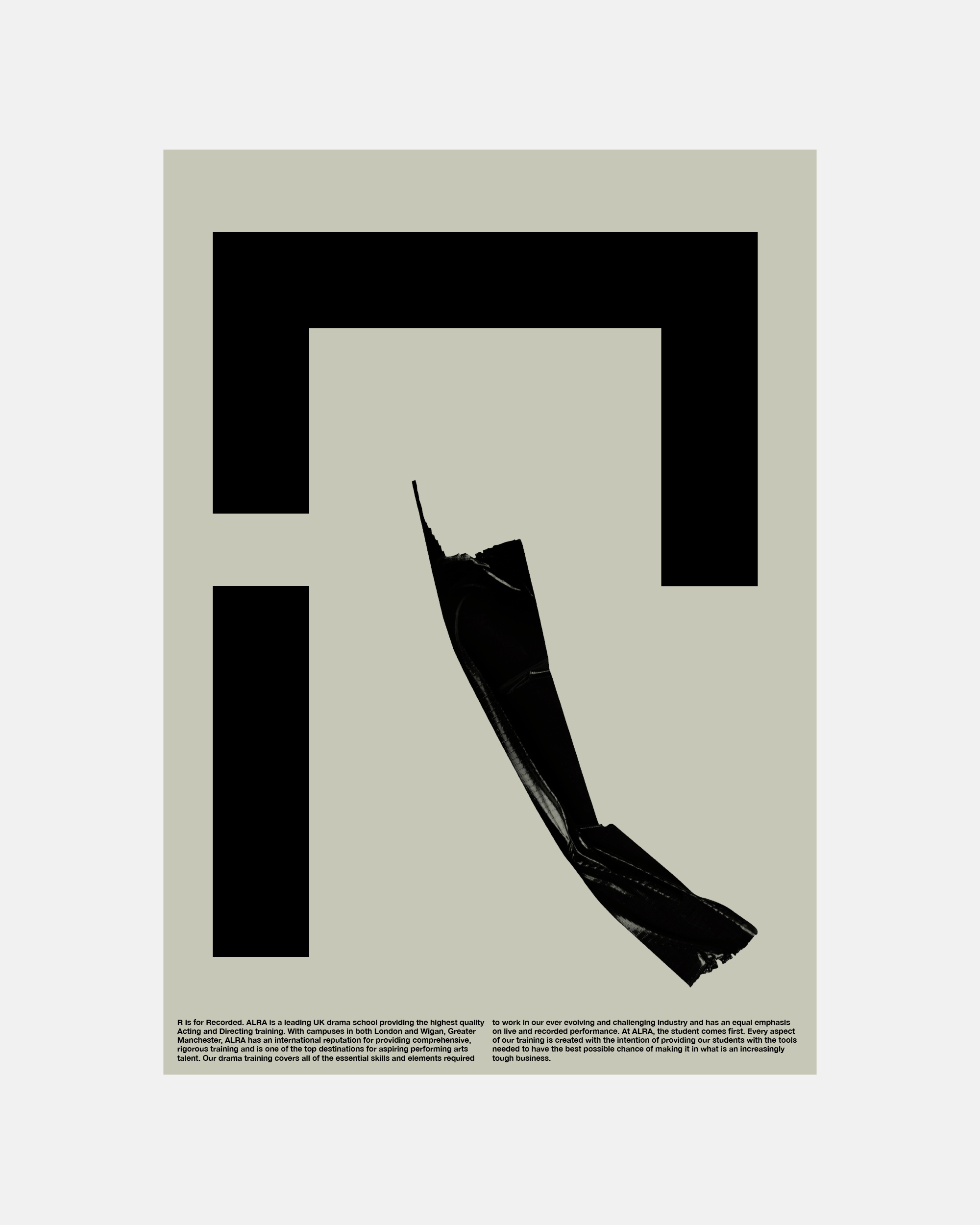 The identity's agile and flexible character translates equally well to both digital and physical spaces, including a new website, social media assets and printed programmes for student productions. By invoking the process of rehearsal and the unseen work that goes into any dramatic production in this way, the identity retains an improvisatory and endearingly human quality, celebrating the uniqueness of performance and the way acting can draw inspiration from imperfection. The new identity embodies the school's dedication to creativity and unites its two different campuses with a fresh, contemporary appearance.