We have designed the cover art for 'Tong Poo for JUNYA WATANABE', Ryuichi Sakamoto's soundtrack for Watanabe's Spring/Summer 2022 collection. Sakamoto is best known for his work in electronic music, both as a member of the seminal Yellow Magic Orchestra and later as a solo musician and composer; Watanabe's collection, titled 'Eastern Reminiscence', takes a stylised, deliberately nostalgic approach to Asian aesthetics and dress.

Sakamoto's musical accompaniment is a new arrangement of the early YMO classic 'Tong Poo', a Chinese-inspired synth-funk track whose title translates as 'East Wind' and whose conceptual ties to the show are clear. The new track is a stripped-back, piano-focused reworking of the 1978 version that transforms the original's frenetic synth rhythms into a meditative, wordless sonic portrait. 'Tong Poo for JUNYA WATANABE' was released digitally and on 12" vinyl, in a limited run of 500 copies, by Sakamoto's Commmons label. 
Our cover art is centred around unique lettering whose modular, minimalist form explores the space between representation and abstraction. This is laid over an intricate skull graphic, created by the artist Jacky Tsai, that appears on some of Watanabe's SS22 designs. Both elements make use of a porcelain-esque blue and white colour scheme.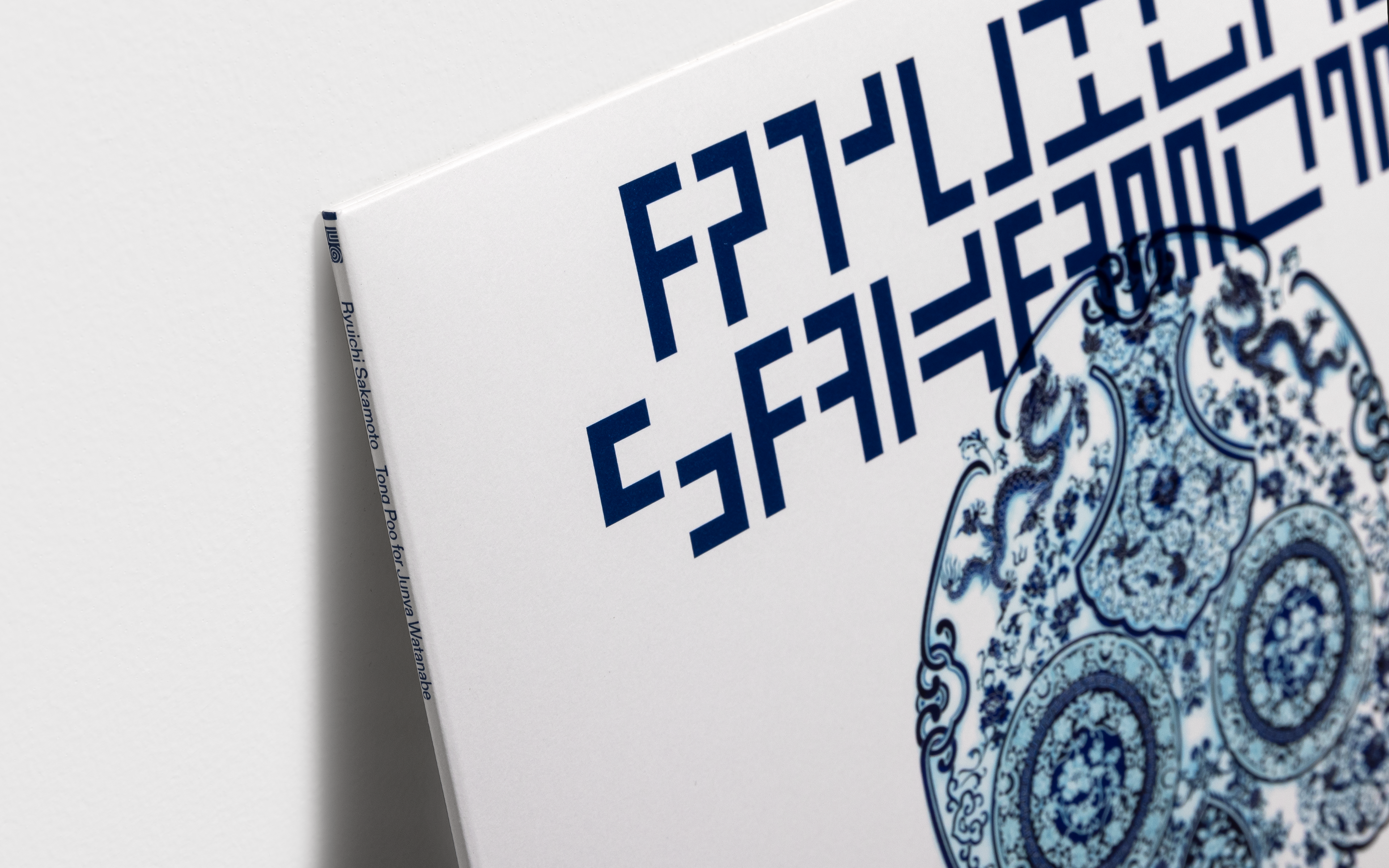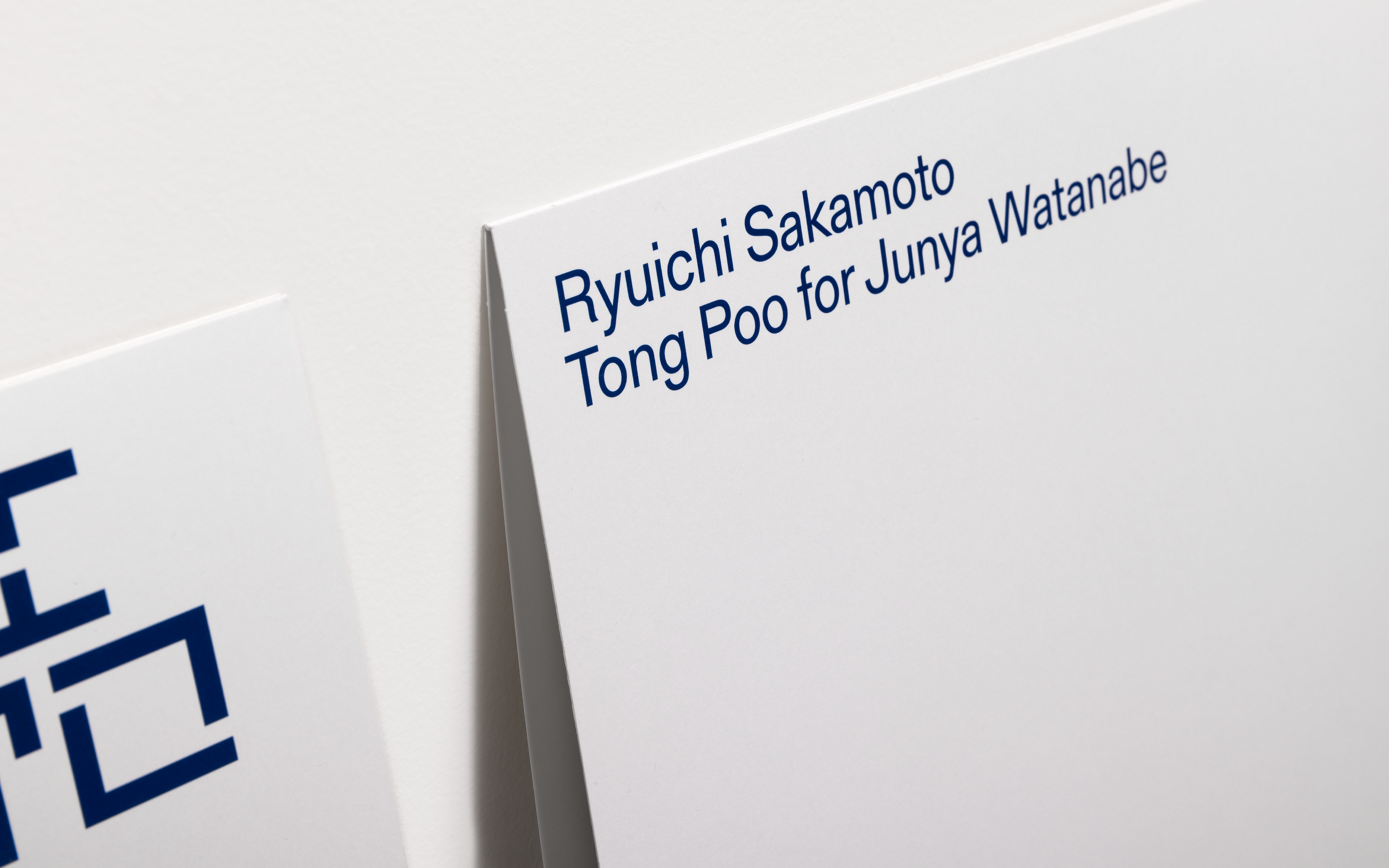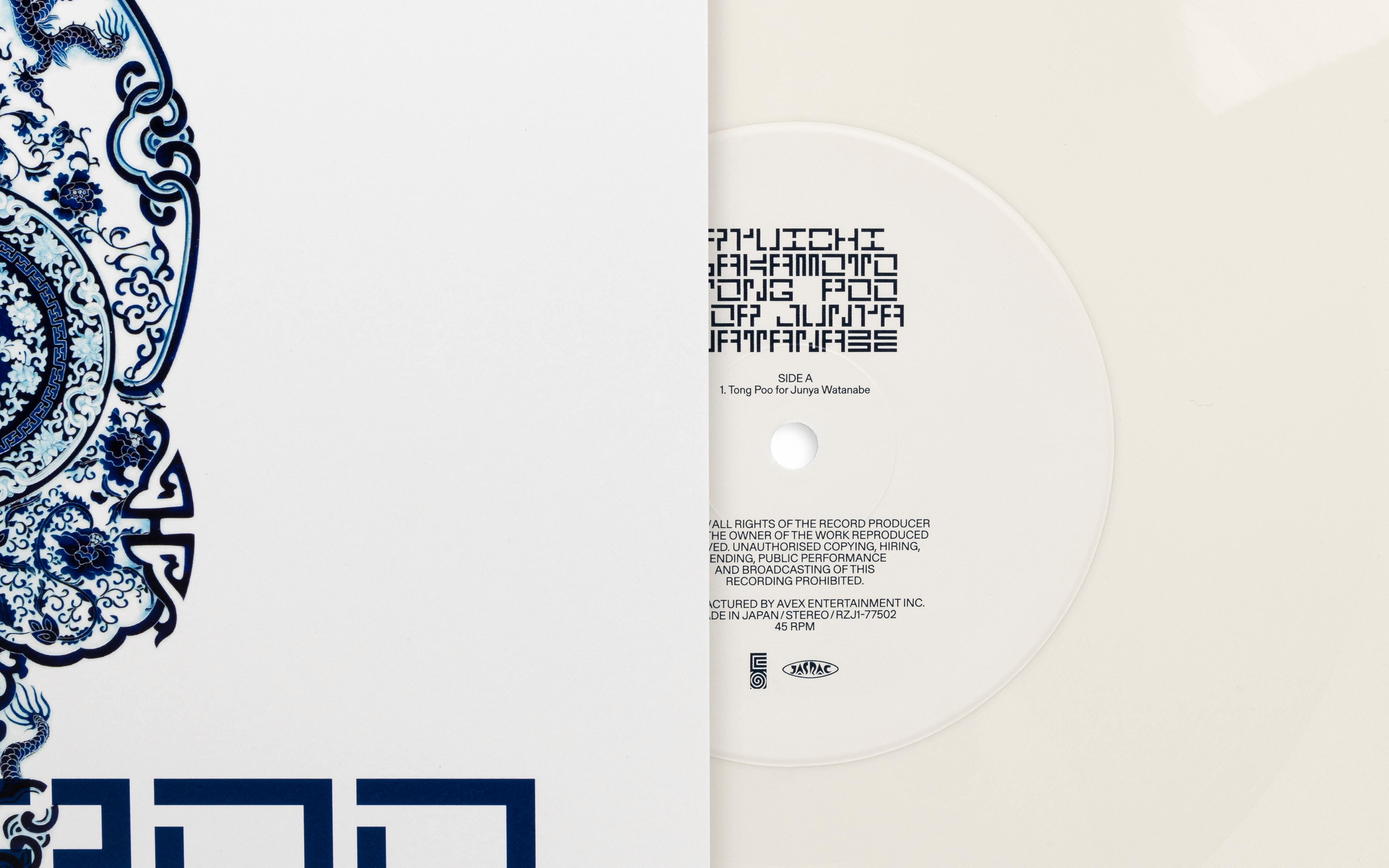 Sakamoto is widely regarded as one of the most innovative and accomplished composers of the last half a century, with a body of work that fuses classical music, ethnomusicology, the postwar pop explosion and avant-garde art. He has summarised his early career as 'working with the computer at university and playing jazz in the daytime, buying west coast psychedelic and early Kraftwerk records in the afternoon, and playing folk at night', and his output has absorbed an eclectic list of genres and collaborations.

Sakamoto first became known as one third of Yellow Magic Orchestra, the Japanese band who mixed classical training and futurist technological mastery with clever subversions of 'exotica' music and the noises of arcades or computer games, and whose work anticipated and influenced the genres of electro, hip-hop and techno. Sakamoto's later work, meanwhile, has often come in the form of ambient and solo piano compositions, often closer to soundscapes than songs and composed outside of conventional time structures. His music has slowed down as the world has sped up; 'Tong Poo for JUNYA WANATABE' is something of a career retrospective in miniature, and the latest of Sakamoto's fascinating collaborations.