We're used to defining eras with the shorthand of a single material or technology. After the Stone Age, the Iron Age, the Bronze Age, the Steam Age, the Atomic Age, and the Information Age, how can we define the present? 

From October 2021 until February 2022, Waste Age: What Can Design Do? ran at London's renowned Design Museum. The exhibition put our relationship with waste into the spotlight, first drawing attention to the role it performs in the economic systems destroying the planet, before highlighting the work of a new generation of visionary designers who are reimagining our ways of living. In the words of curator Gemma Curtin, 'this is not just an exhibition, it is a campaign'.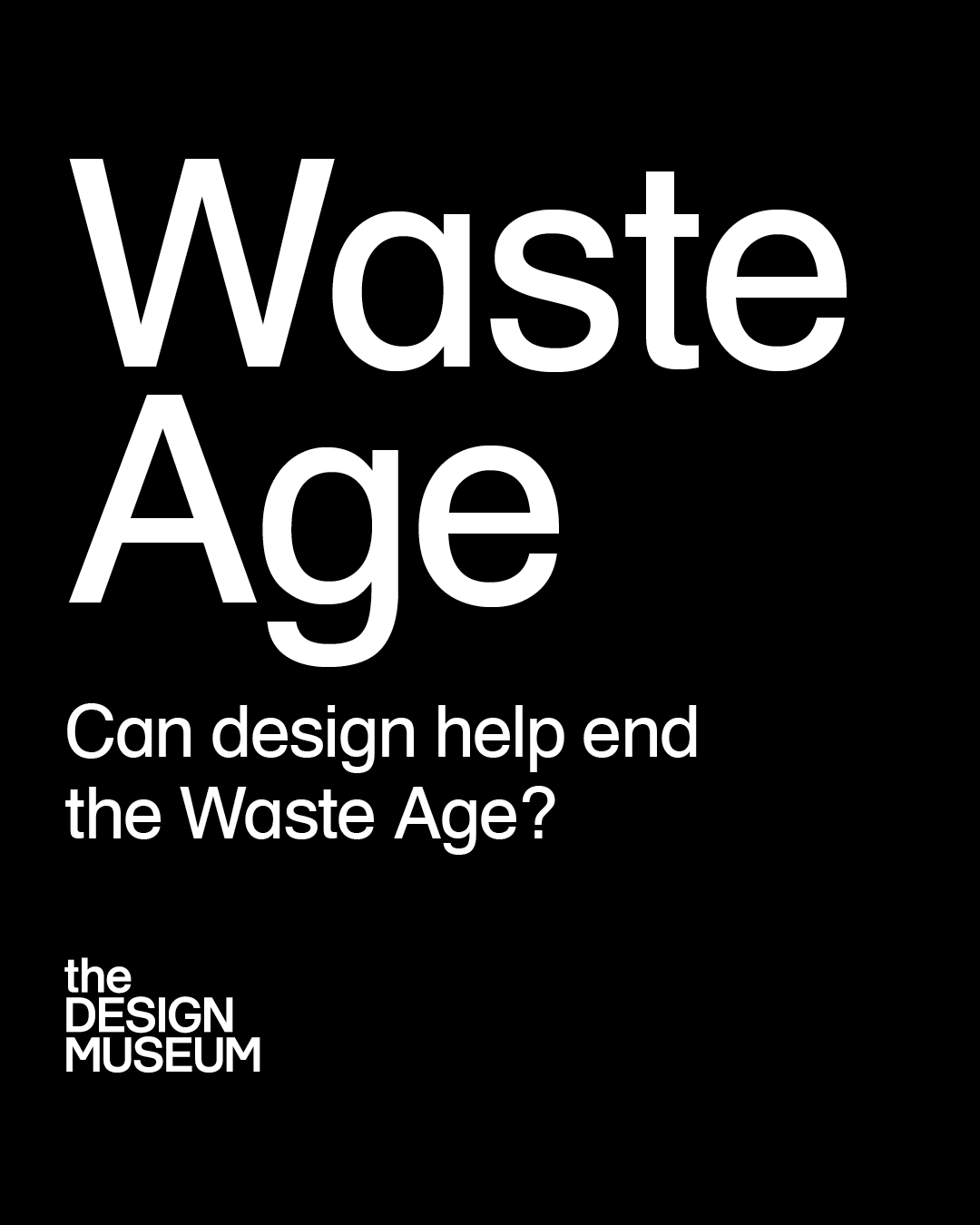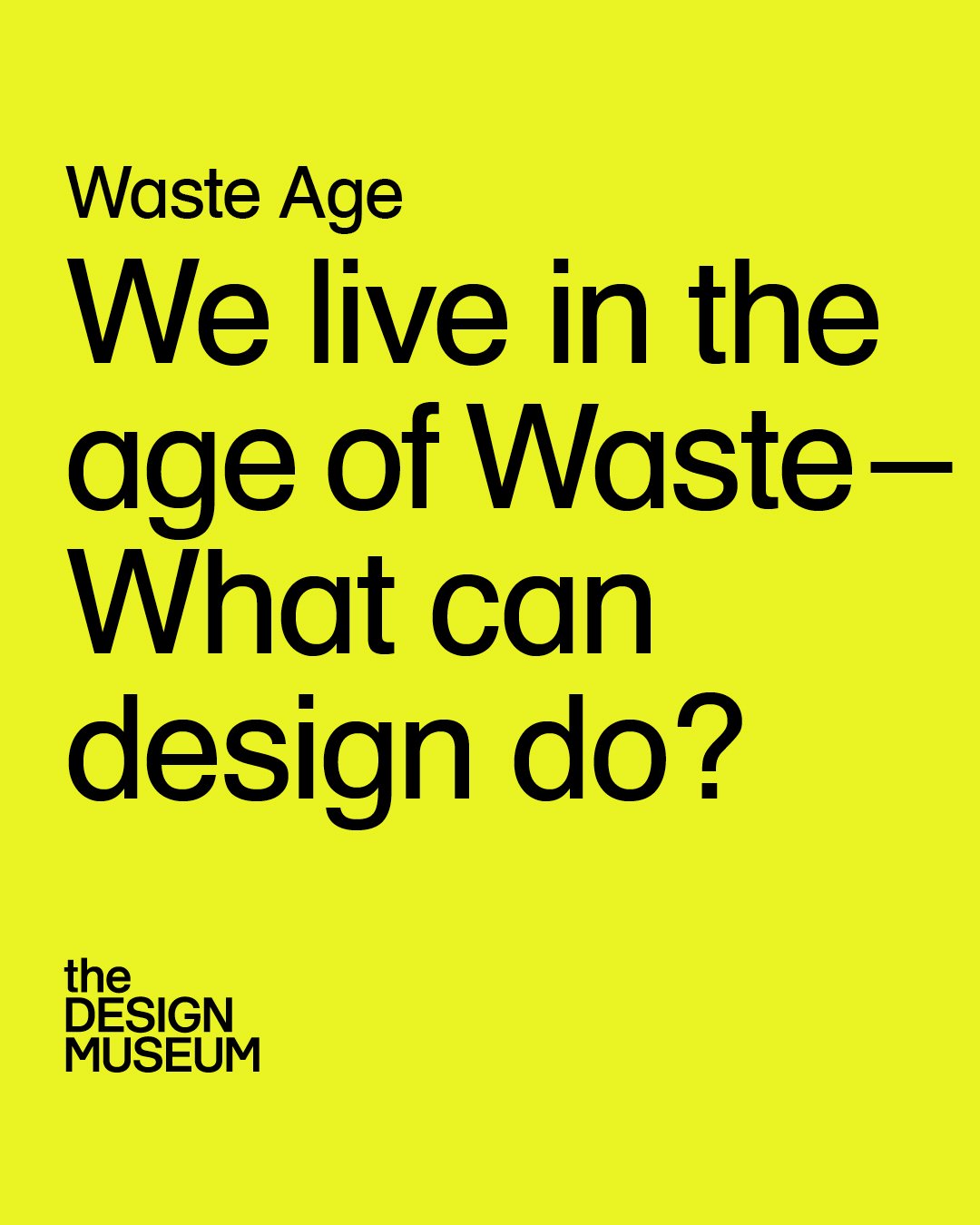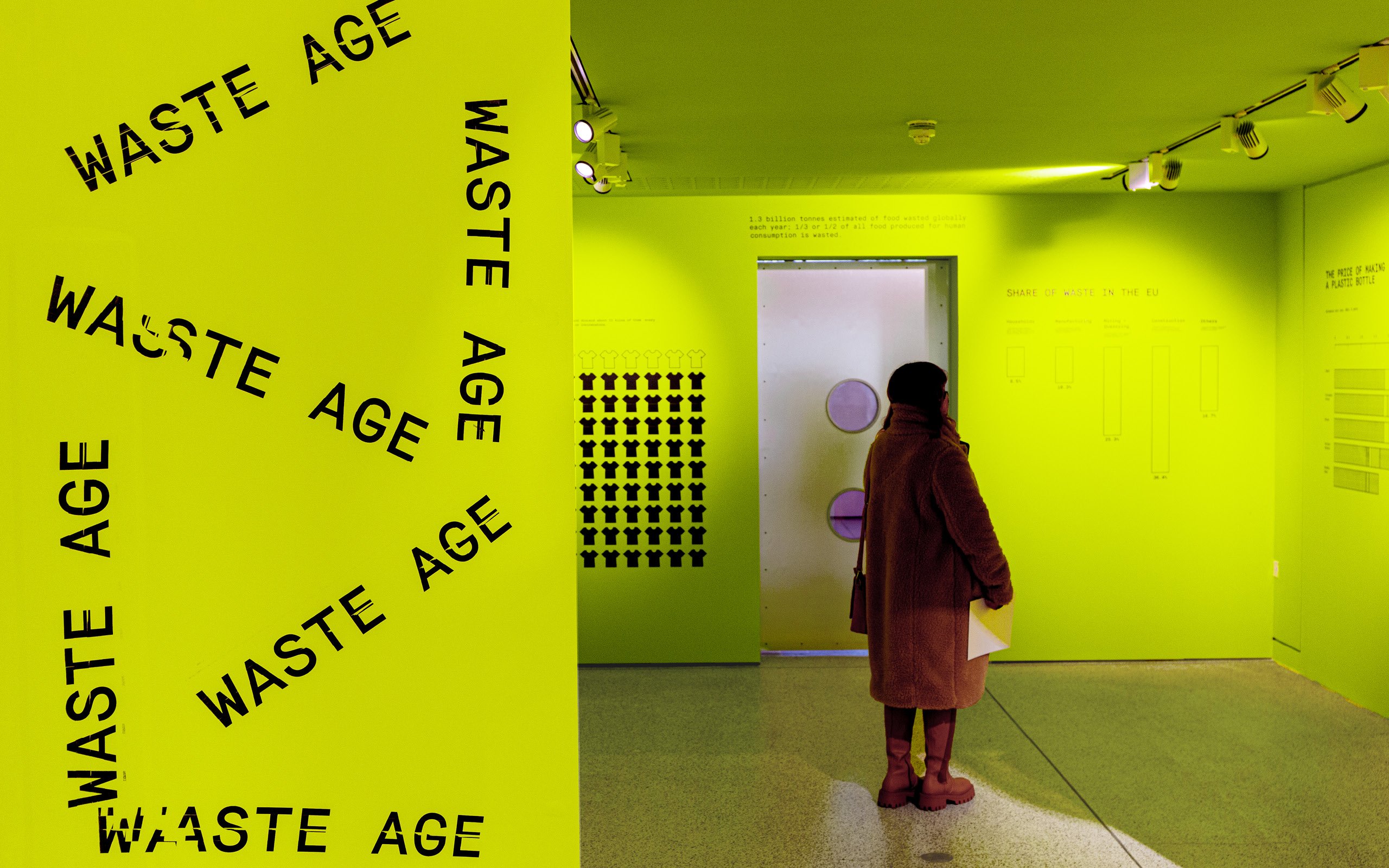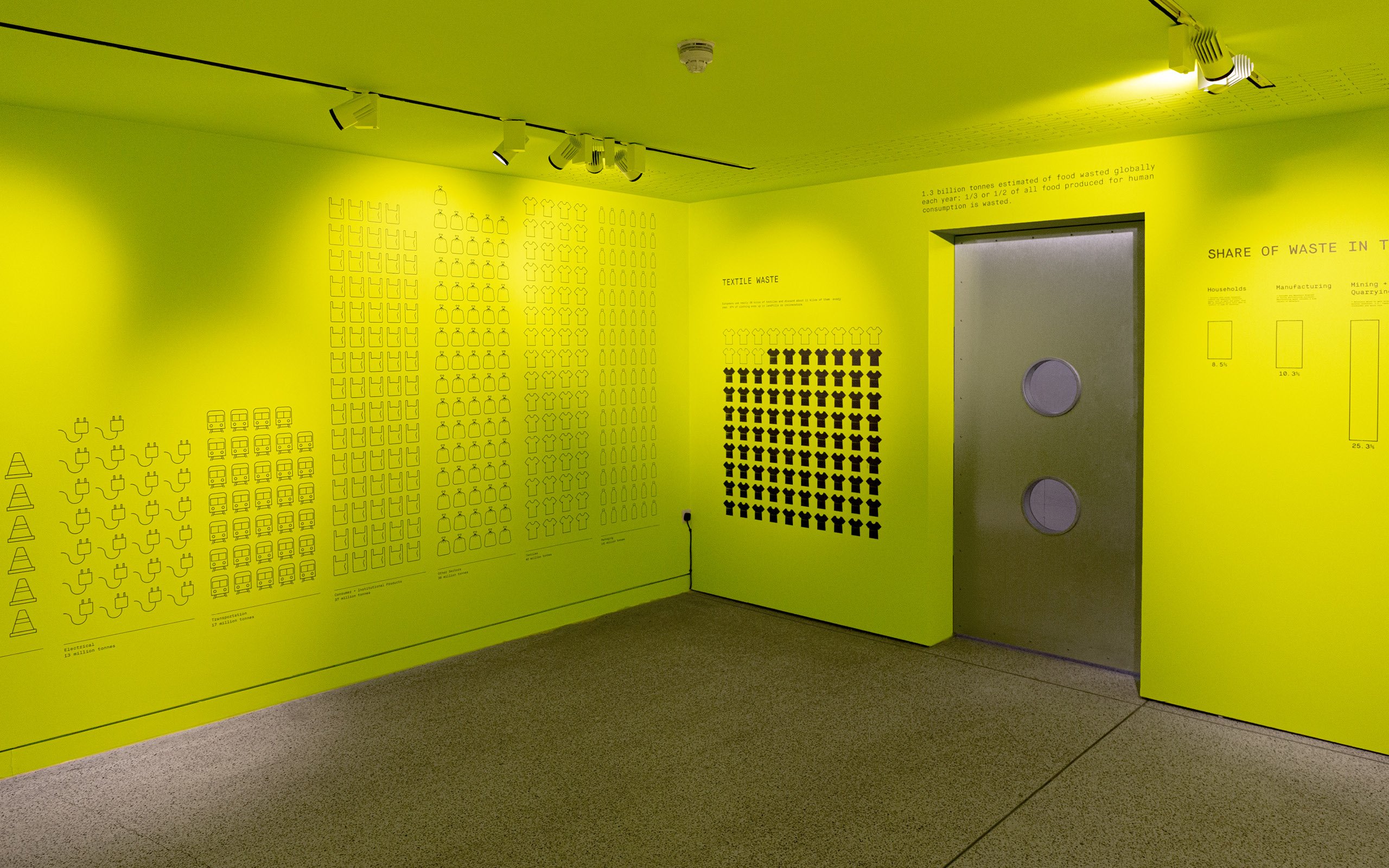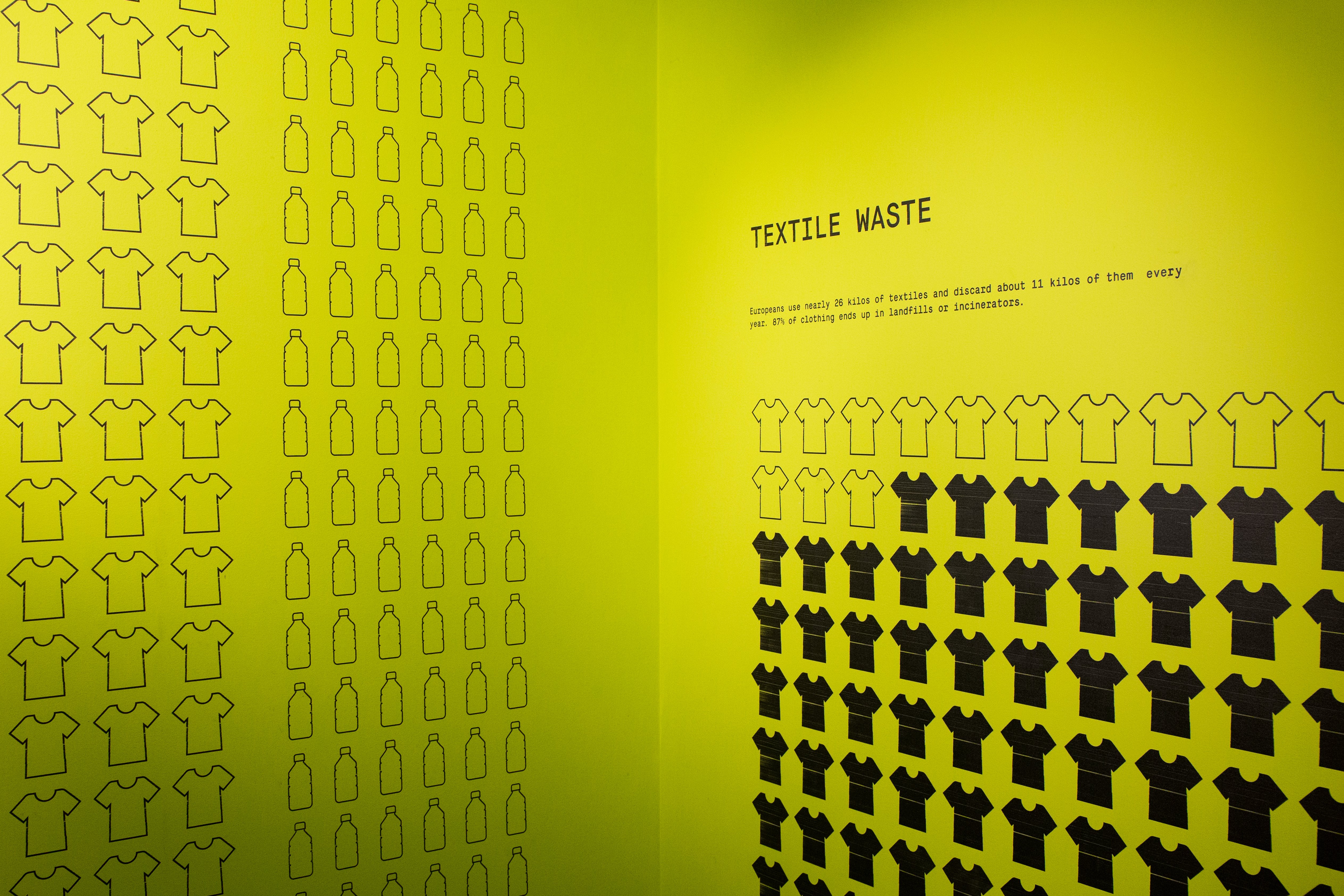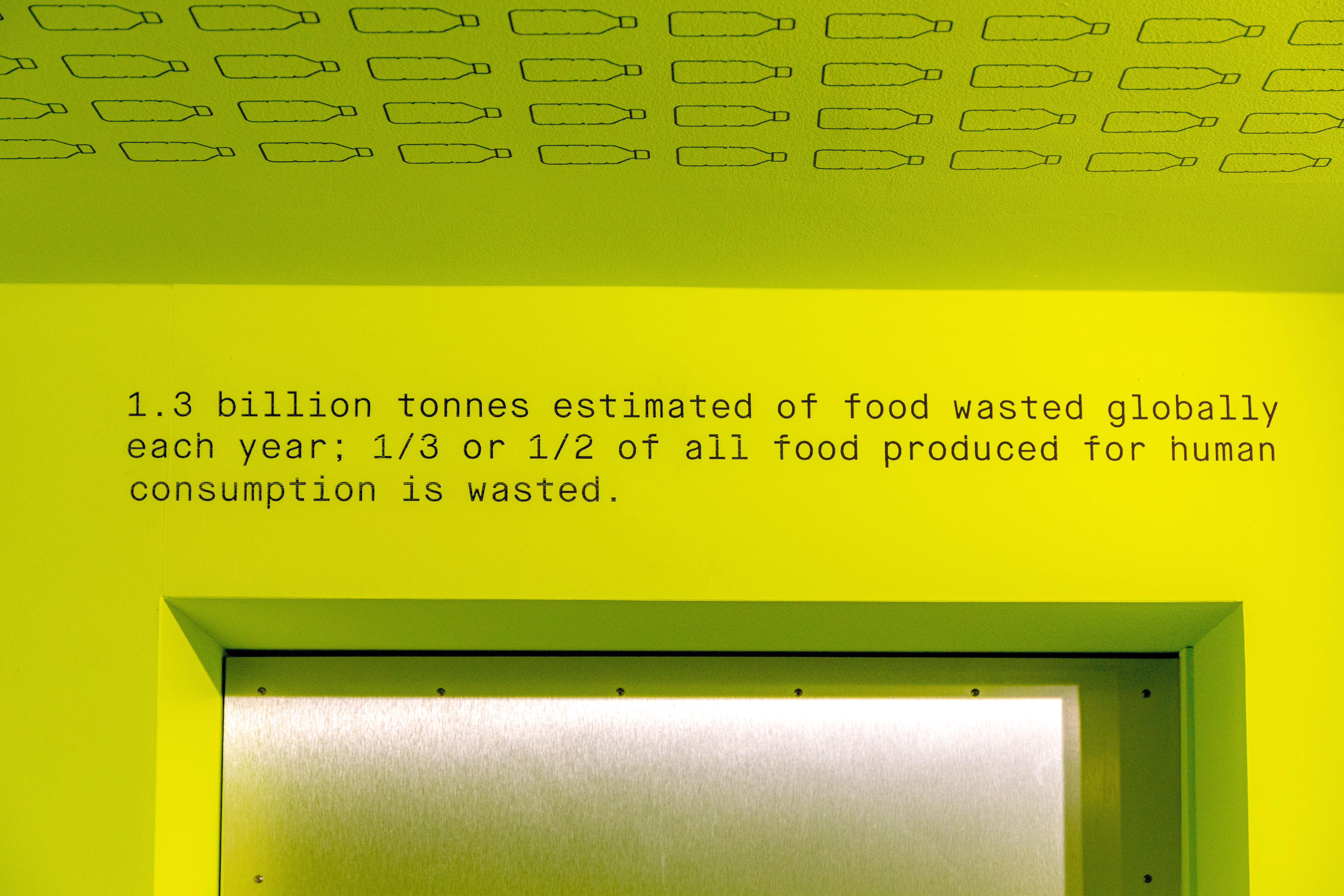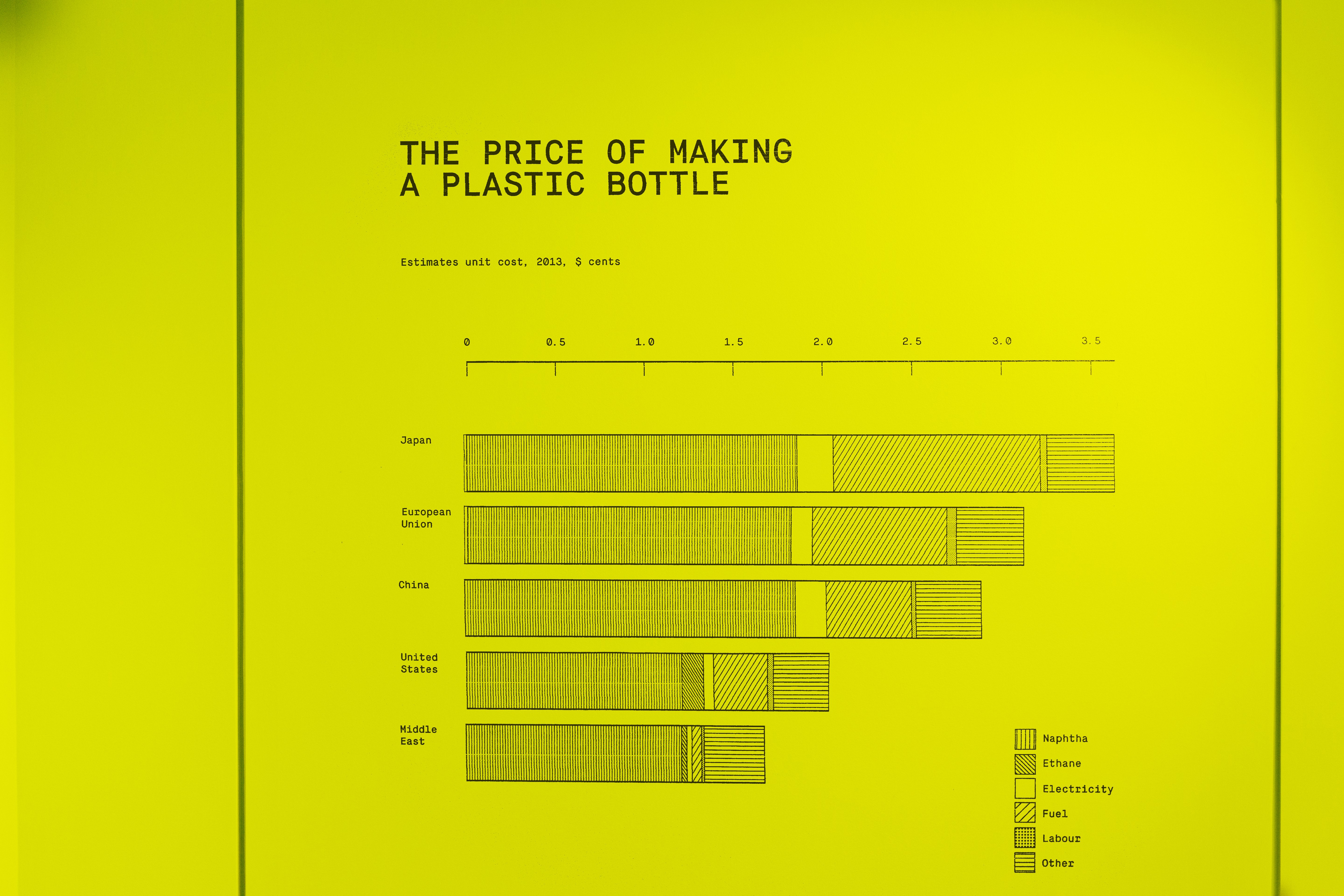 The exhibition included work across disciplines, from fashion to architecture to the visual arts. The likes of Stella McCartney, Formafantasma, Lacaton & Vassal, Fernando Laposse, Bethany Williams, Phoebe English, Natsai Audrey Chieza and the Ellen MacArthur Foundation were all featured, as well as a large-scale installation constructed from electronic waste by Ghanaian artist Ibrahim Mahama. 

We provided a range of work for Waste Age, from the exhibition identity and monumental typographic animations to the design of the wall texts and captions, a suite of animated information graphics, and the outdoor campaign and retail products promoting the exhibition. A vivid colour palette — from toxic yellow through to warm pink — and bold graphic elements gave a striking feel to the exhibition. The overall design was stripped-back, aiming to be informative and visually impactful in a way that conveyed the urgency of the message behind Waste Age.

The campaign also featured a typeface constructed from found materials, demonstrating how waste material can be imaginatively repurposed to both functional and aesthetically powerful ends — an ideal representation of the exhibition's themes.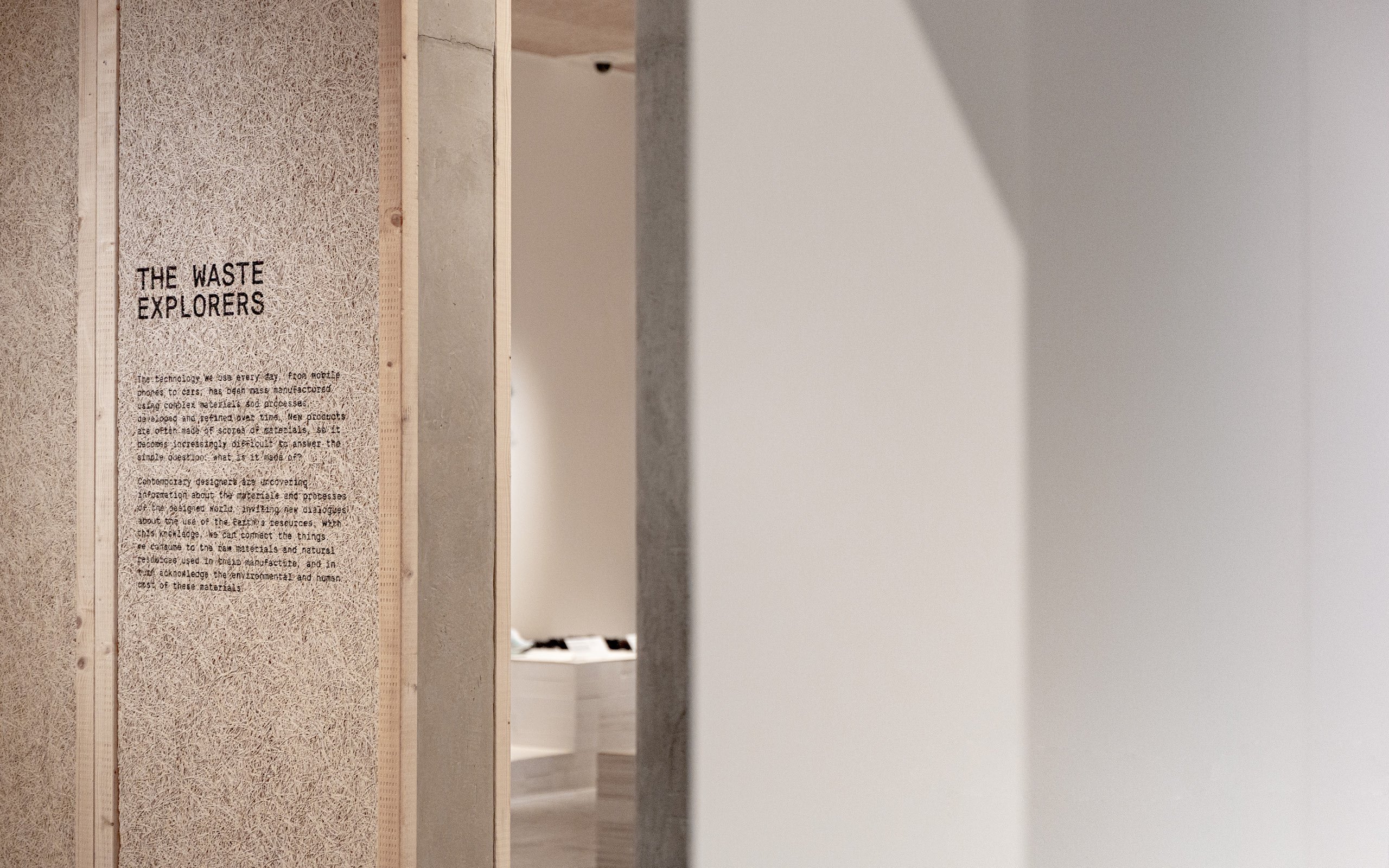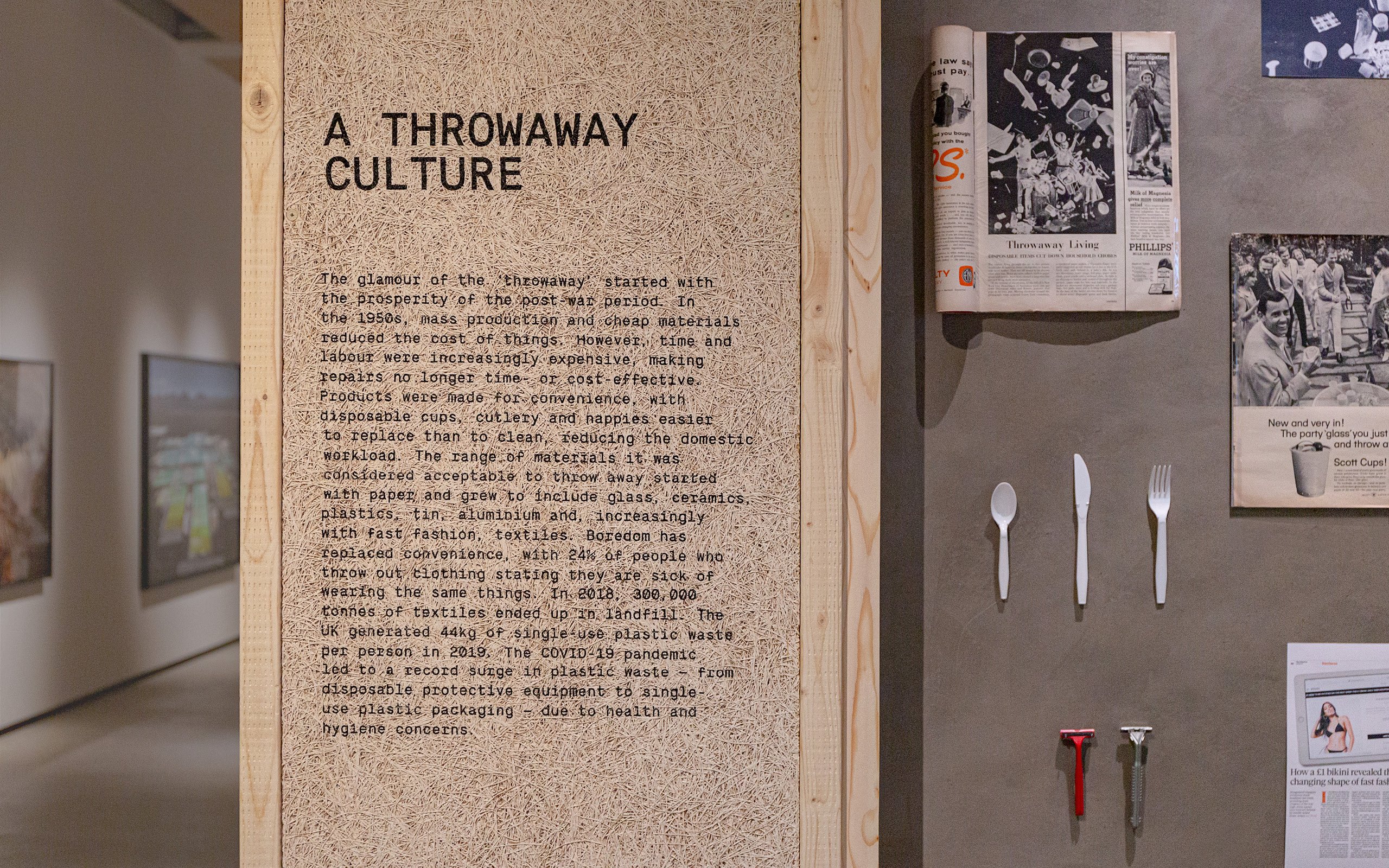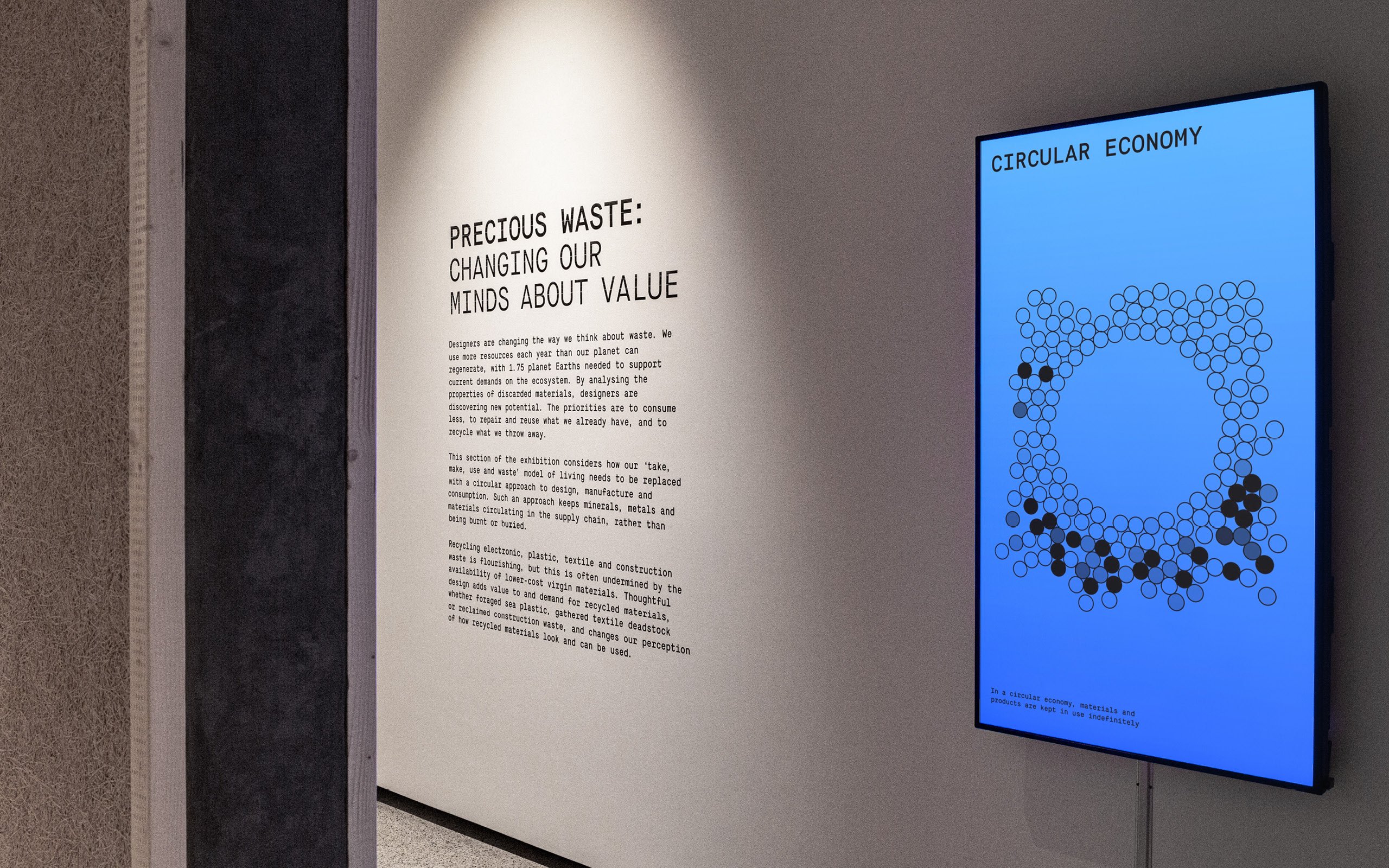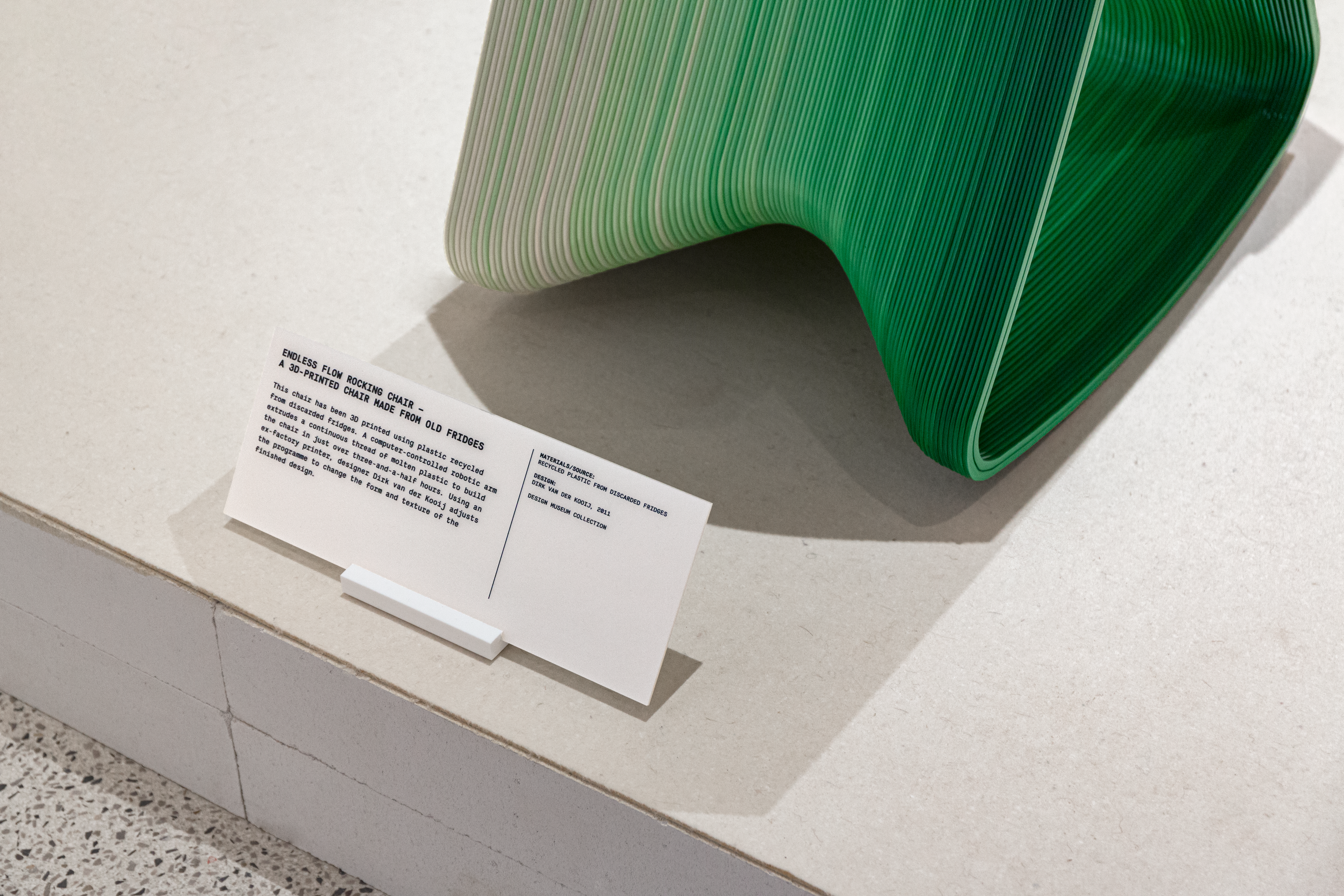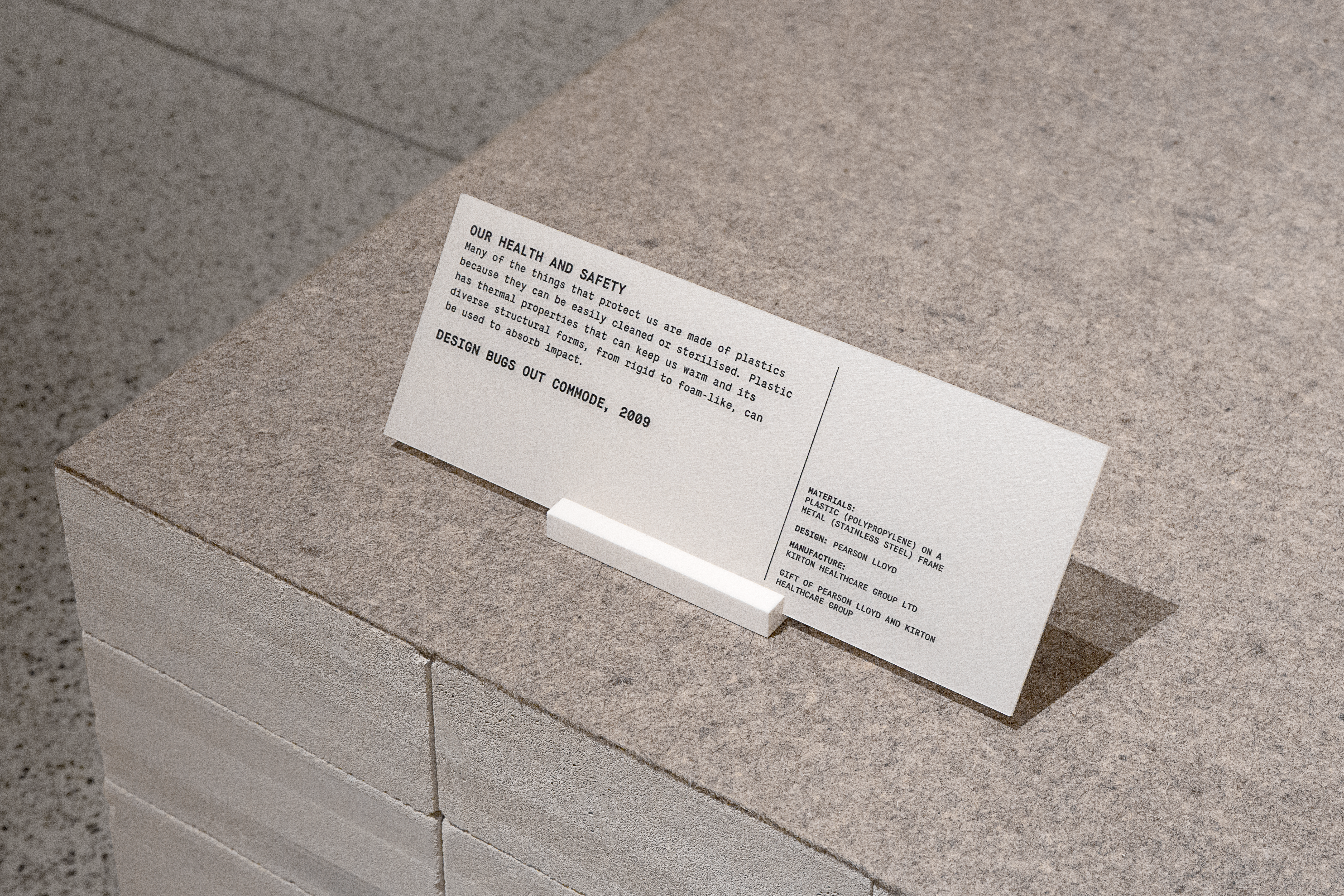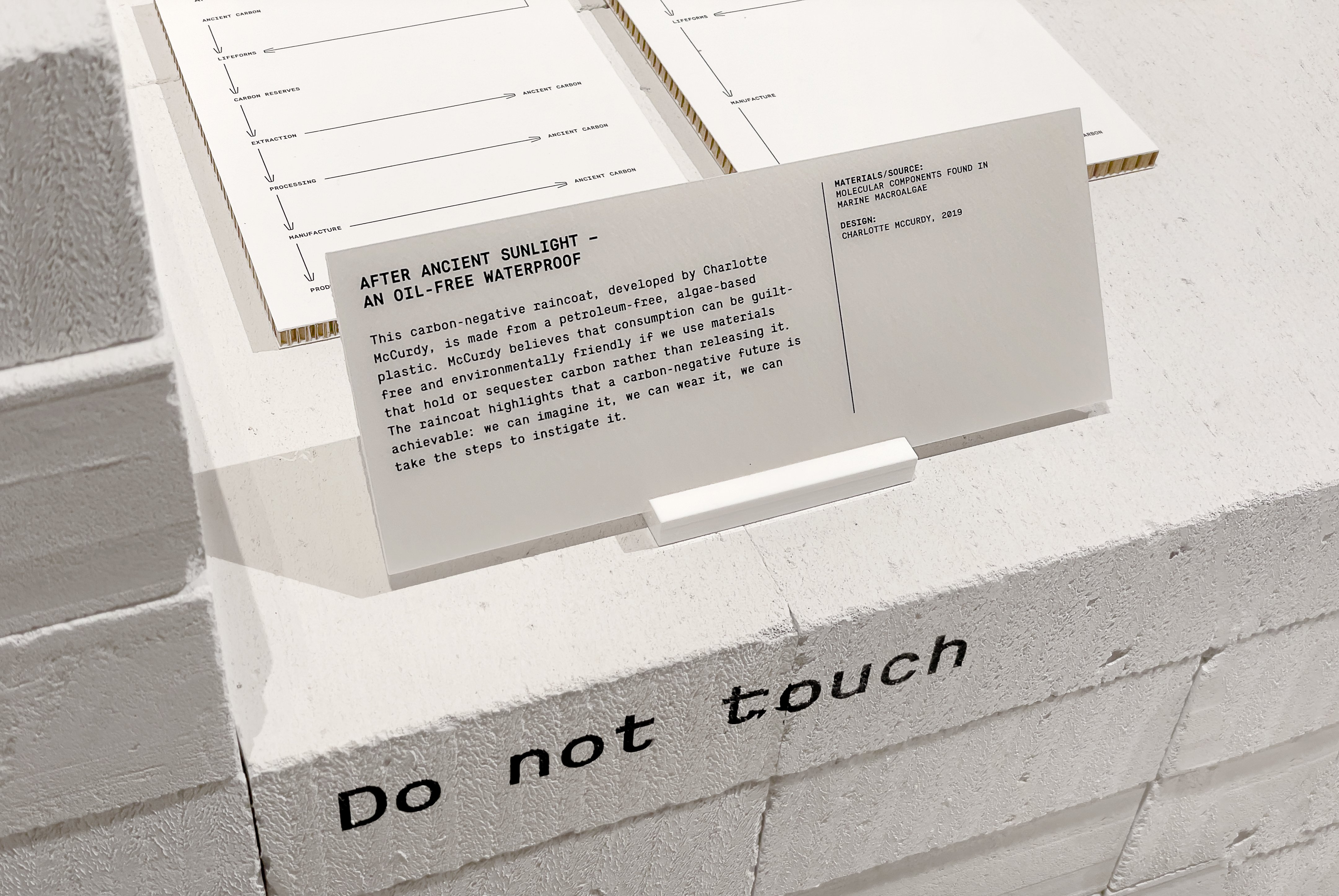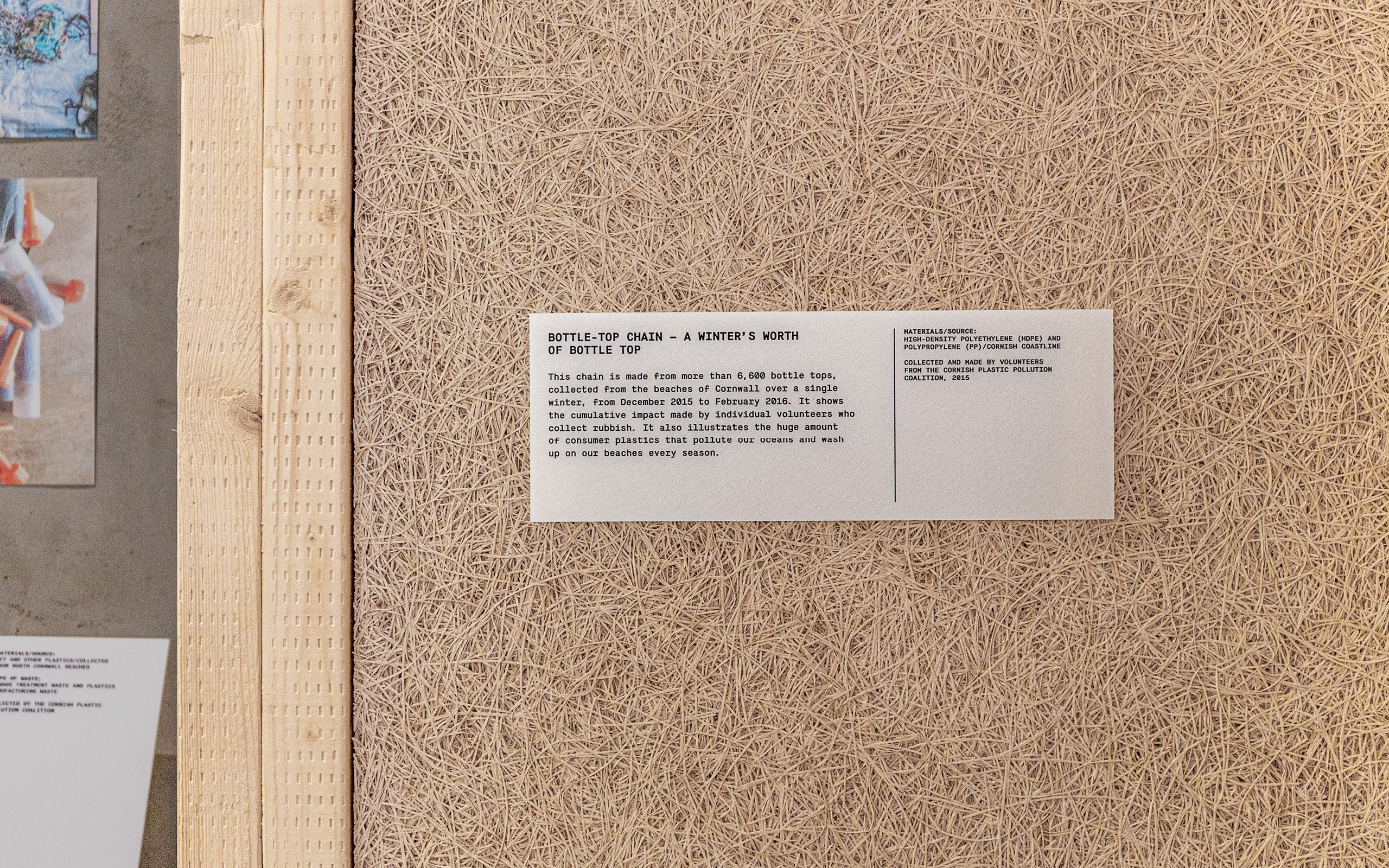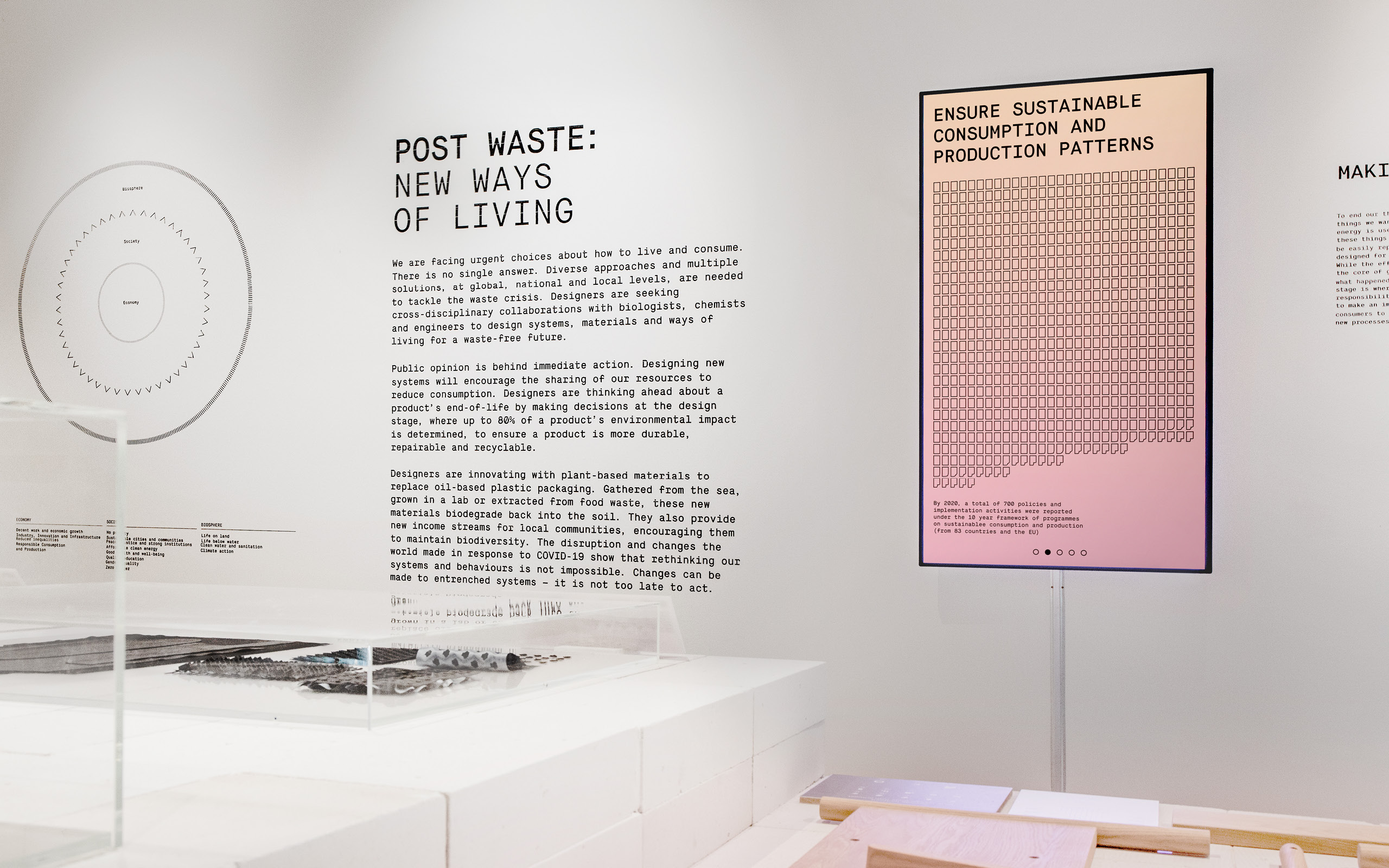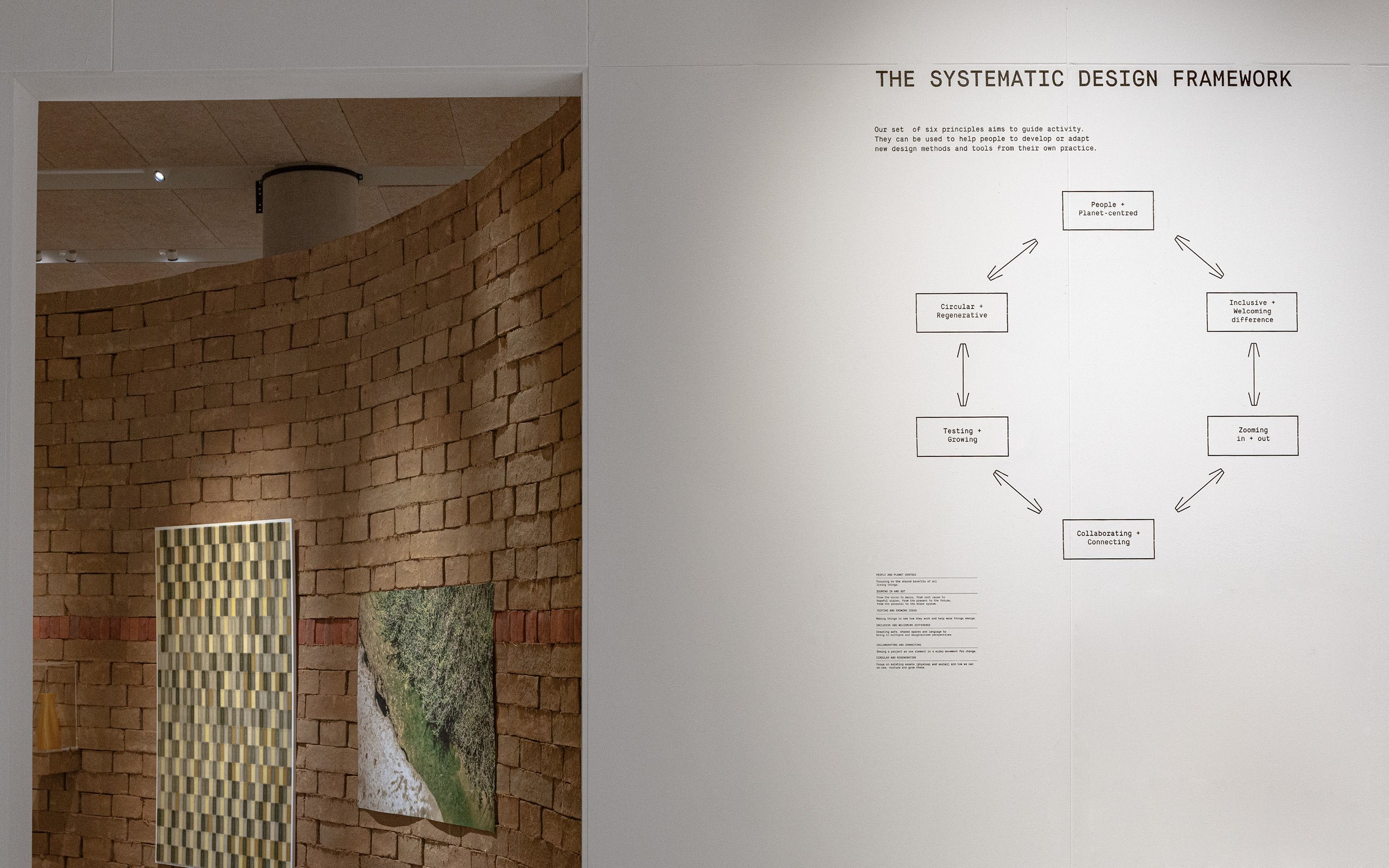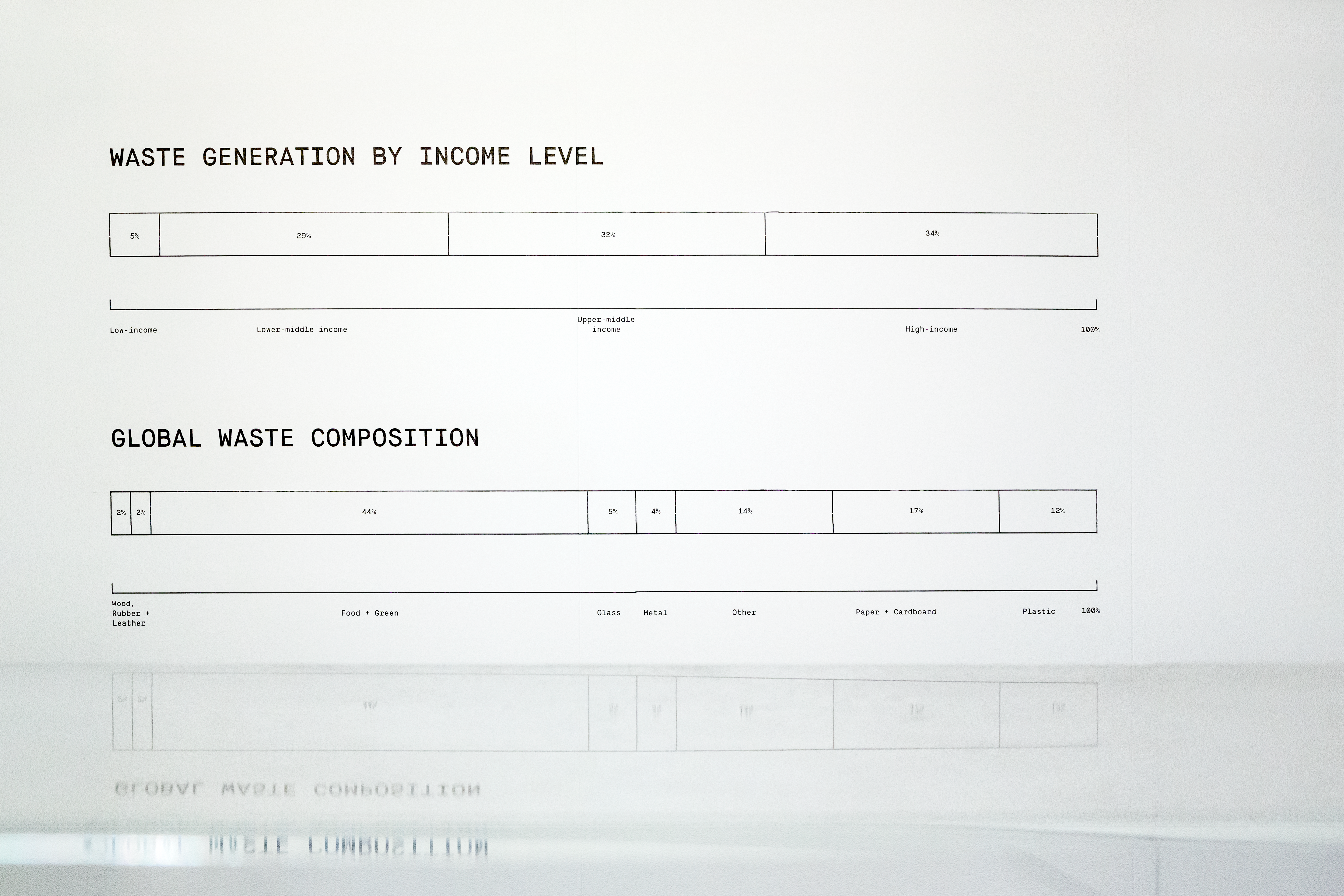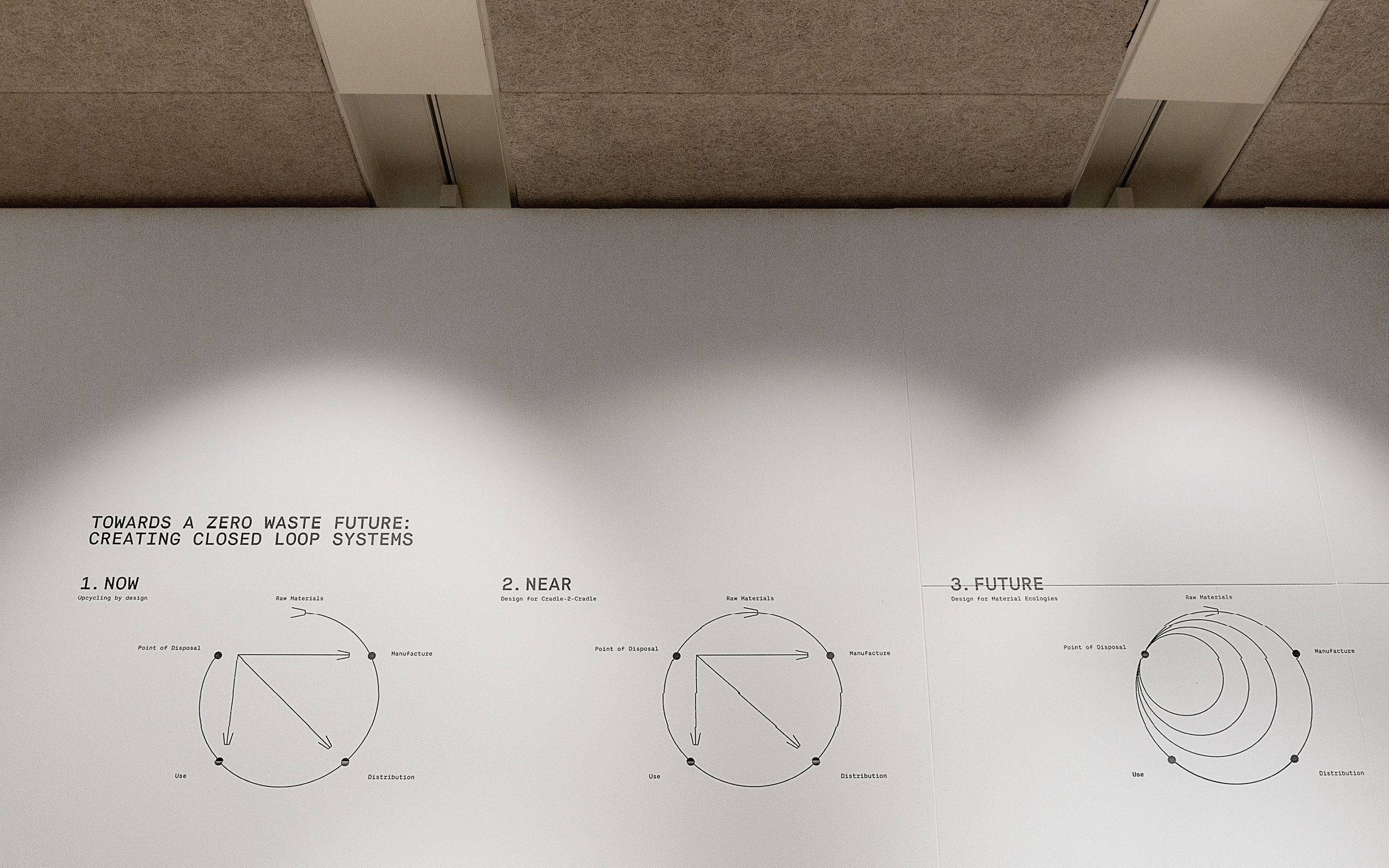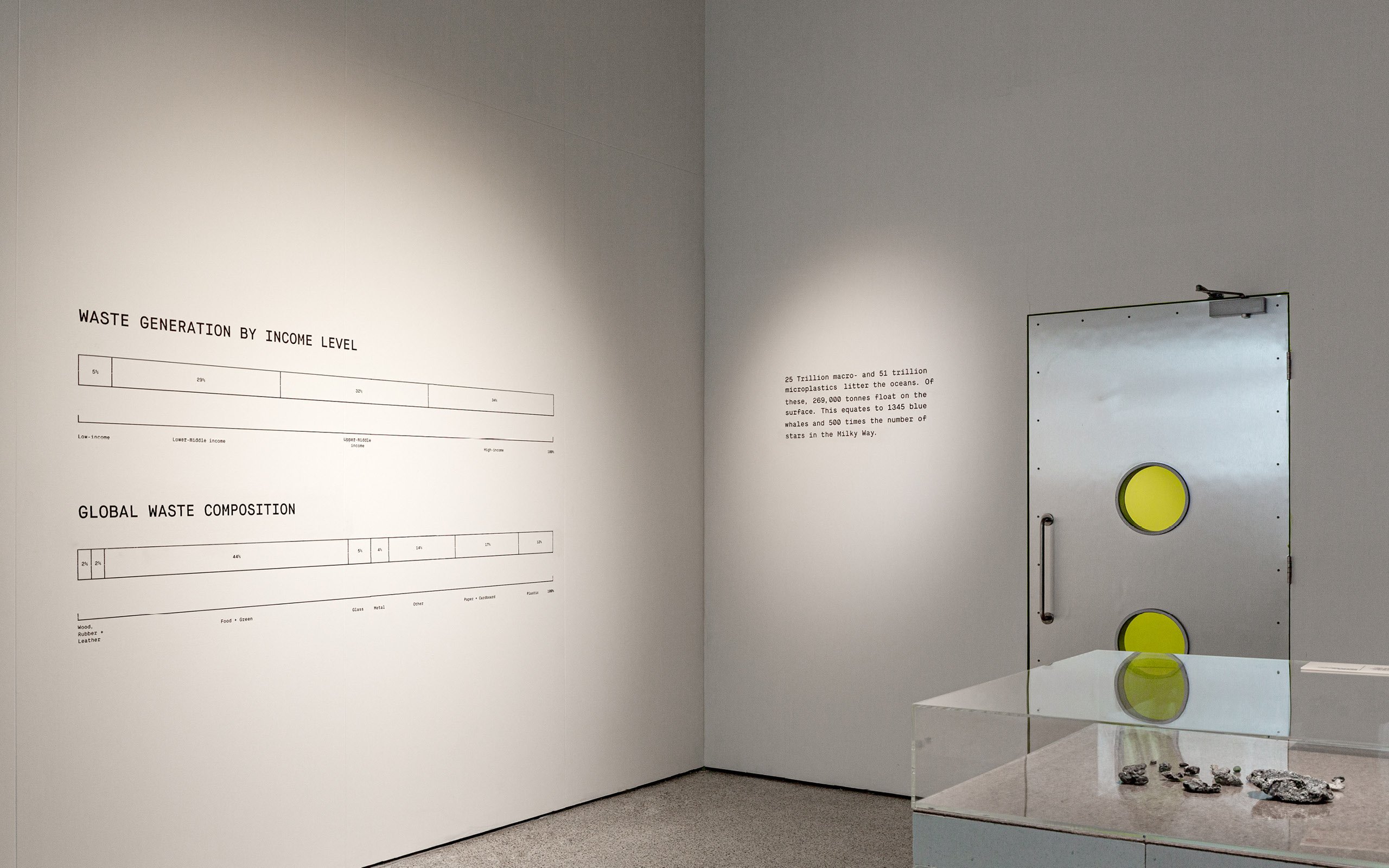 Waste Age was created by exploring innovative and sustainable methods of exhibition production. These included the use of hand-held inkjet printers for the signage to avoid the use of vinyl or plastic lettering and reduce waste, with water-based ink to minimise the environmental impact of the printing. Captions were printed on recycled plastic, while the catalogue was printed using the world's first CarbonNeutral® printer, recycled and lightweight stock to reduce paper usage, and vegetable-based inks. This process was carried out in consultation with a specialist advisory panel, and the exhibition included a complete environmental audit from the URGE collective.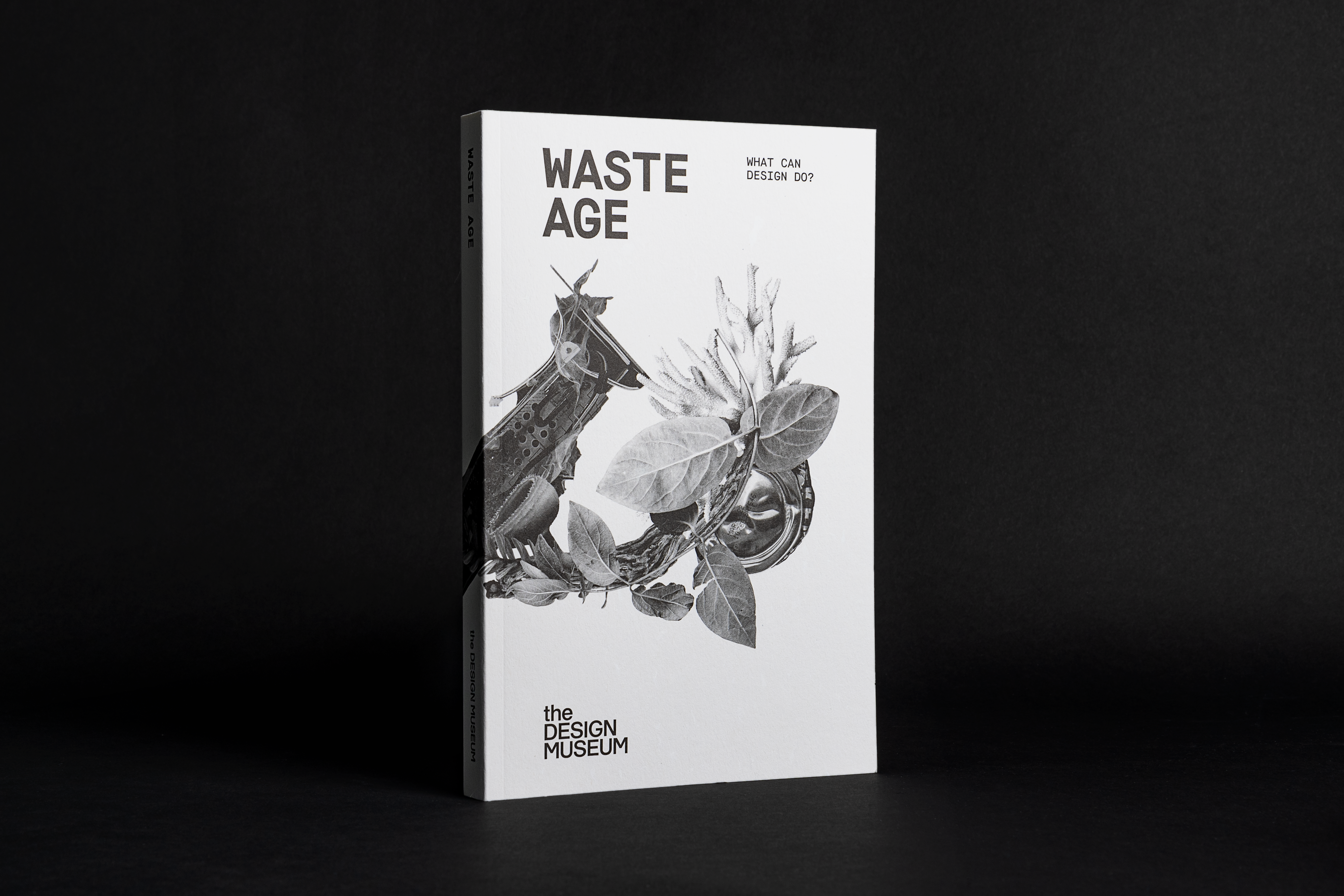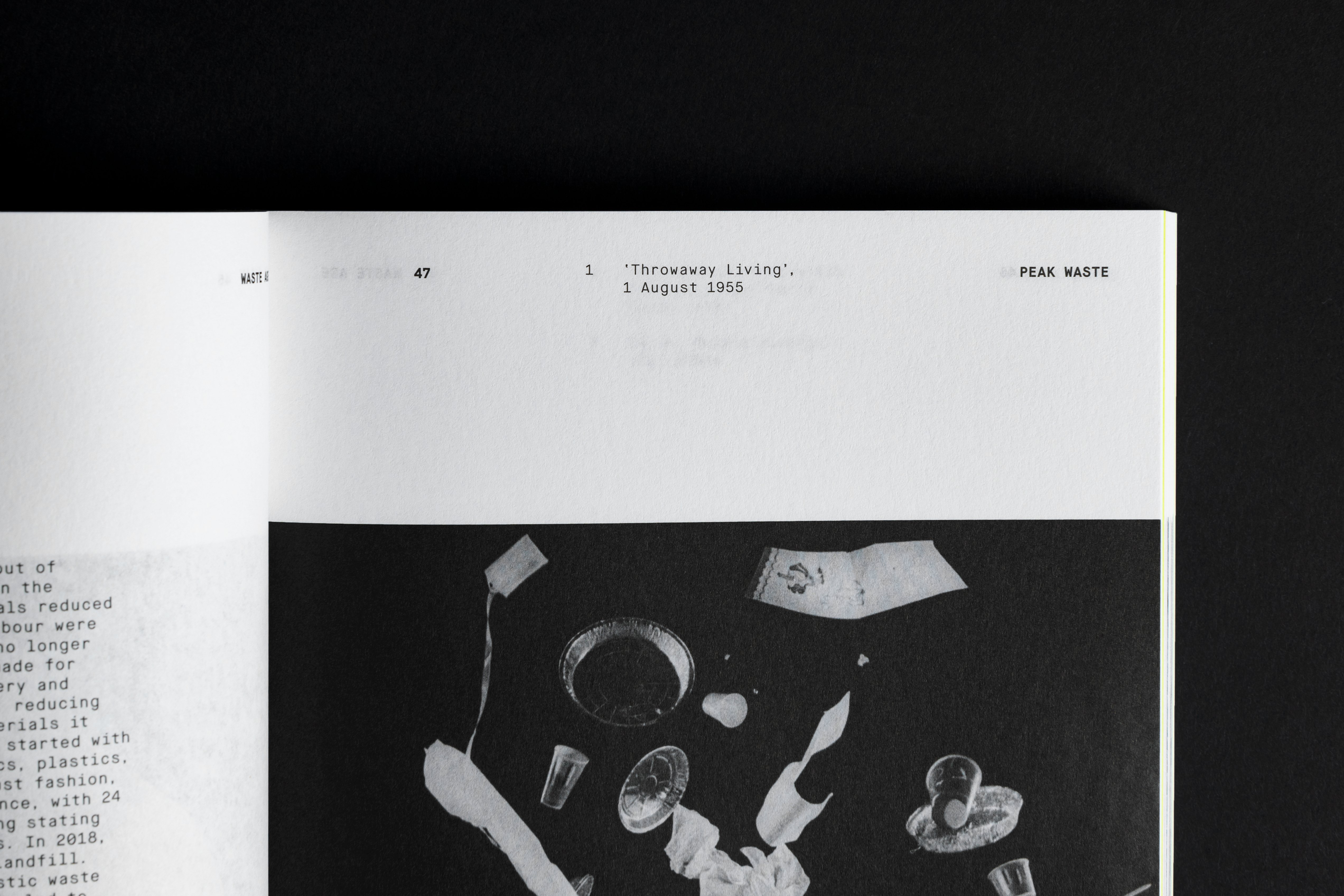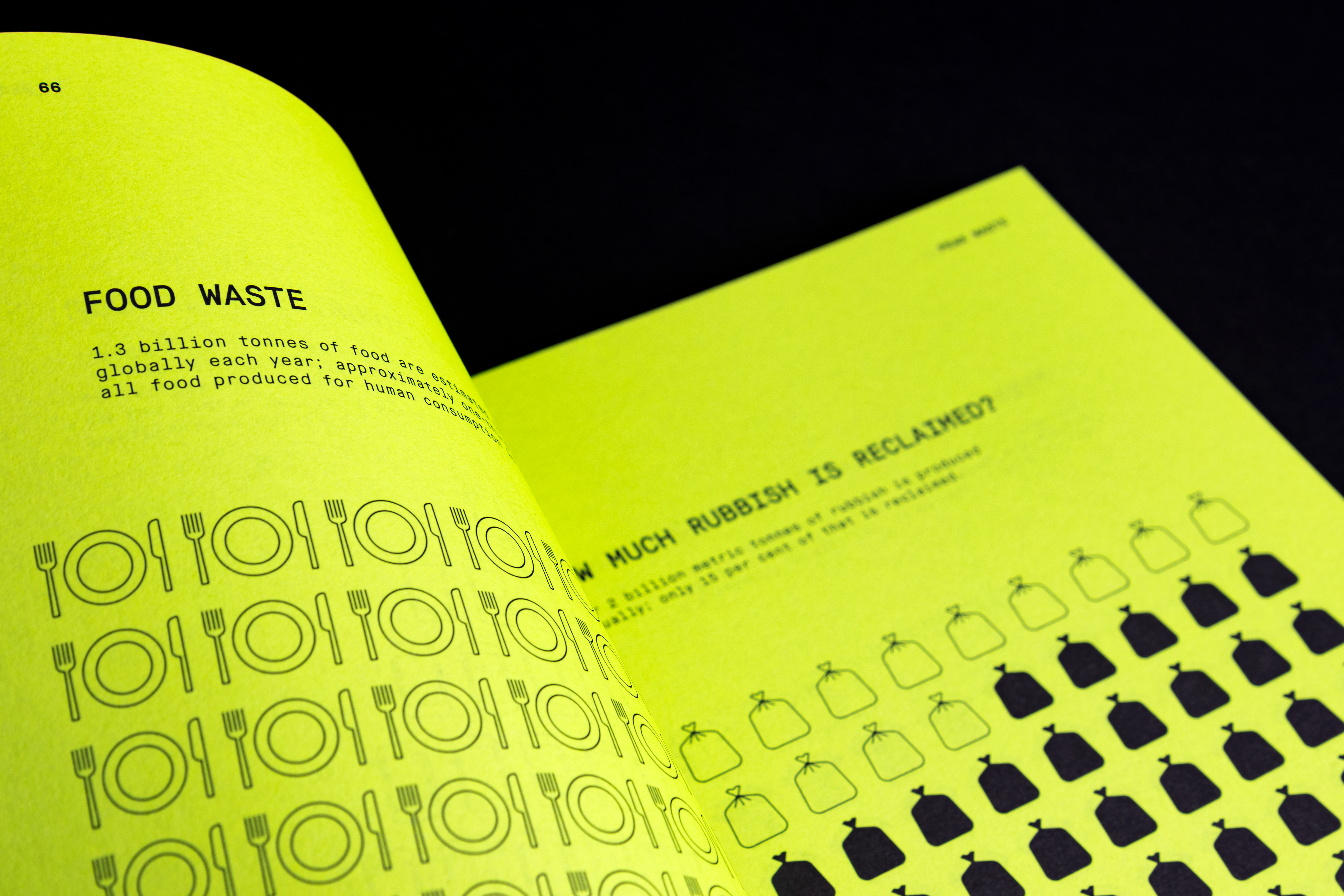 'We saw products as garbage even when they sat gleaming on store shelves, yet unbought.' 
— Don DeLillo, Underworld